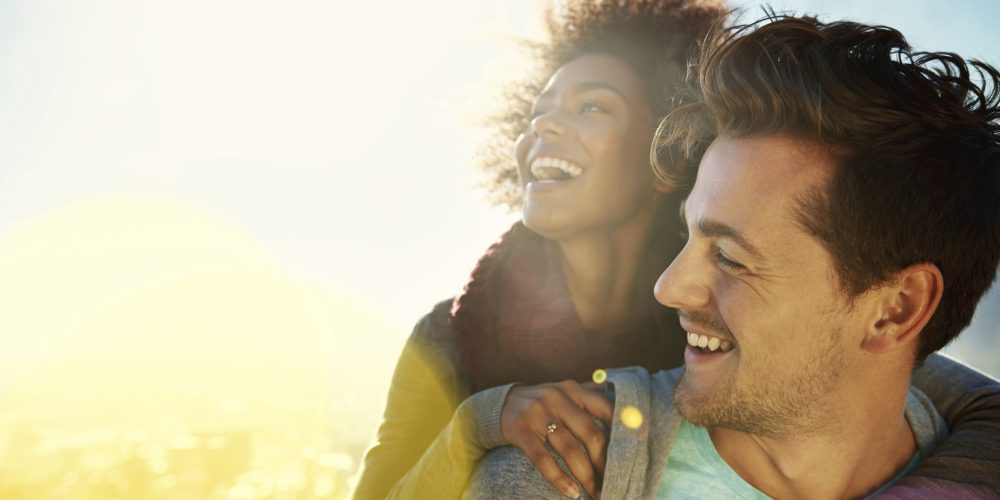 I recently saw a short video clip on social media of Ayesha Curry (wife of NBA star, Stephen "Steph" Curry) do something so remarkable to her husband, that it surprised everyone around him.
Her husband's basketball team had just lost a game. She was standing in the tunnel waiting for her husband to come through.  After losing the game, you could imagine the team was feeling down. In this 30 second video clip, it shows Stephen walking through the tunnel distraught with his head down. Then all of a sudden he lifts his head to see his wife throwing confetti in the air as he passes by.
Confetti is usually used at celebrations and joyous occasions, but Ayesha used it cheer her husband and his teammates up after a loss.
The look on her husband's face was priceless. She, in a matter of seconds, turned something so hurtful into a moment of joy!
This… ladies is a perfect example of how to build your husband up.
Our job as a wife and helpmate isn't just to clean the house and make babies, but to motivate, inspire and build up our men. Their jobs are hard enough. Most men work hard all day to provide for their families. Yes, we may work hard all day as well and yes we deserve a little pampering as well. But a woman who treats her man like a king will be treated like a queen.
Below are a few ways to make your husband feel special?:
1) Write a little uplifting note to him and put it in his wallet or coat pocket.
2) Make his favorite dessert.
3) Openly praise him in front of family and friends and even on social media.
4) Tell him how much you appreciate him and everything he does for you and the family.
5) Make his favorite dinner.
6) Choose to do something your husband loves to do. For example my husband is a drummer so sometimes we will just hang out at a music store and I will watch him play the drums.
7) Write him a love letter and read it out loud to him.
8) Choose a day to not say anything negative but just give him praises.
9) Greet him with a kiss everyday.
10) Surprise him with a gift (something he wants).
There are millions of little things you can do to build your husband up and make him feel special.
The one thing I learned from that small video clip… is that it doesn't take much to change your husband's mood. A small, simple gesture can go a long way.
What are some of your favorite ways to make your husband feel special?

Saviela is the author of "Seasons of a Woman's Life: Devotionals to Empower Women to Become Overcomers". She loves to encourage and empower women through her life experiences.

Latest posts by Saviela E. Thorne (see all)

​
COMMENTS