3. You're Trying and Not Trusting
I am reminded of the story in of Hanna in 1 Samuel. Hanna so desperately wanted a child. I think sometimes we can identify with her, desperately wanting a relationship. There is nothing wrong with that yearning, after all God gave us a healthy desire to have a help mate. But what we can learn from Hanna is to simply cry out to God and trust Him.
Hanna was so heartbroken that Peninnah bore children and not her. It even says Penninah taunted her. And at times, when we are single and surrounded by relationships, it's hard and we can feel slightly taunted, wondering why God left us out.
However, Hanna cried out to God with the desires of her heart and in His timing, he opened her womb and let her conceive.
Just like Hanna we need to cry out to God with the desires of our heart, whether it be for a certain guy or a relationship, He listens. But we must trust in Him and give Him the control. He knows the perfect timing and perfect person for us.
So, let's stop trying to make things happen, and trust the timing of God's heart, after all, Papa knows best.
''Trust in the LORD with all your heart and lean not on your own understanding'' Proverbs 3:5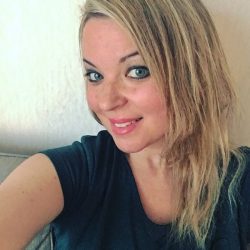 Latest posts by Alicia Mckenzie
(see all)