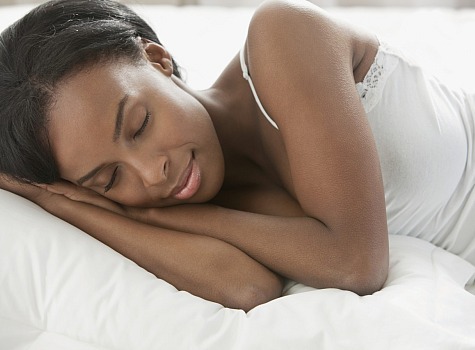 As a single Christian, I must admit that dating definitely had it's challenges. I mean honestly, it seemed like the "men shortage" grew by the thousands everyday. I was becoming comfortable with the idea that maybe God wanted me to be alone for some unseen reason. Maybe God didn't make someone for everyone after all , or maybe I had already met that someone and somehow had let him get away. These were all thoughts the enemy had planted in my mind to keep me from finding out the truth.
The truth was… God was saving the best for last. He already had someone in mind for me. The love of my life, my other half, my husband. It didn't matter how many relationships I had failed at in the past or how many relationships I had put before my relationship with Him. He still loved me. He loved me so much that He protected me from all of the wrong ones who crossed my path.
I remember crying myself to sleep one night. I was tired of jumping in and out of meaningless relationships. Relationships which I knew had no substance, no future, and nothing to do with my walk with Christ. I made a promise to God that night. I promised Him that from that point on I would be obedient to His word. I would put aside my own sinful desires to please Him and I kept my word.
I often wondered how I'd managed to remain celibate for over 3 years. But now I can testify that it was nothing but the Grace of God! Ladies, there is a reward for your obedience. If you stay focused on your relationship with God, He'll send you the right one at the right time!
And let us not grow weary of doing good, for in due season we will reap, if we do not give up.~ Galatians 6:9