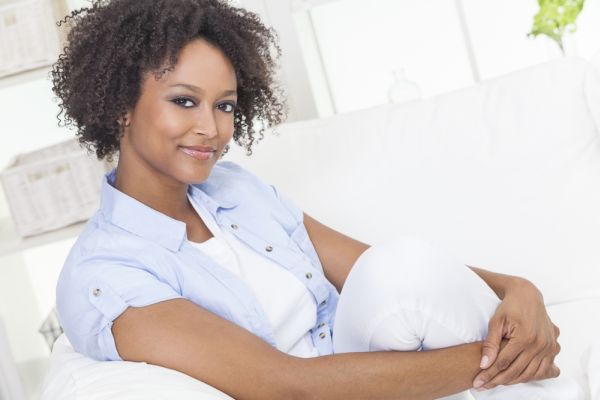 This is in response to the young lady who posted the anonymous article last week. I just wanted to encourage her and others who may be going through the same thing.

I was the head nurse for a very prestigious hospital where I met a young man. We began to date, we eventually moved in together, and that's when all hell broke loose. A few months after dating this man, I noticed at times he would have very weird behavior. Like Jekyll & Hyde. I began to suspect that maybe he had some mental issues. Maybe a bi-polar disorder. One day I went to visit him on his job to surprise him on my lunch break. But when I arrived, I was told that he hadn't reported to work for that day. Worried, I began to call him on his cell phone, no answer. Again and again, still no answer. By this time I'm frantic, so I decide to drive all the way home to make sure everything was okay. When I arrived, his car was parked in the driveway so I became even more worried. I didn't know what to expect once I opened that door. I began to call out to him! No answer! As I made my way upstairs, I saw him laid out on the bed suffering from an overdose of crystal meth. I called 911 and within minutes, the paramedics were there. After treatment, he swore that that was his first time he had ever tried any drugs.

Not shortly after, he had another episode. This time, when I threatened to leave him, he proposed. I accepted and the drug use became worse! After marrying and dealing with his drug use for a little over a year, I had now become hooked on prescription drugs ( painkillers, sleeping aids, you name it, I took it). It all started when I began to have migraines and insomnia. I began stealing them from work or writing my own prescription. That lasted for about 6 months until I was exposed and then terminated from my job.

My addiction to prescription drugs had now moved to Crystal Meth, Heroin, and anything else I could get my hands on. Now jobless, my husband introduced me to a new way to get drugs… Prostitution. He had been doing it and now it was time that I paid my own way. I prostituted for about 3 years until the day I found out my husband had full blown AIDS. This prompted me to go get tested and sure enough, I was HIV Positive. I prayed and prayed and prayed for God to remove my craving for drugs and to deliver me from the lifestyle I had been living. That was in 2003. I have been clean from drugs for 10 years, healthy living with HIV for 10 years, I'm an Evangelist re-married to a Pastor, We have our own church, and I now minister to prostitutes, drug addicts, battered women, HIV patients, and Couples-Marriage counseling.

I don't blame God for my mistakes. I made them . I learned from them and I'm doing my best to make sure I can prevent someone else from walking in my shoes. Sometimes we see the caution signs, but we continue to walk right into the fire, and then blame God when we get burned. Don't do that! Whatever situation you're in right now, Ask yourself, "What part have I played in this?" Once you know the answer to that, you'll know what you need to do to get out. Pray, Repent, and keep your eyes focused on God, not your situation. He will bring you through it. Trust me! God bless you all.

Latest posts by The Praying Woman
(see all)