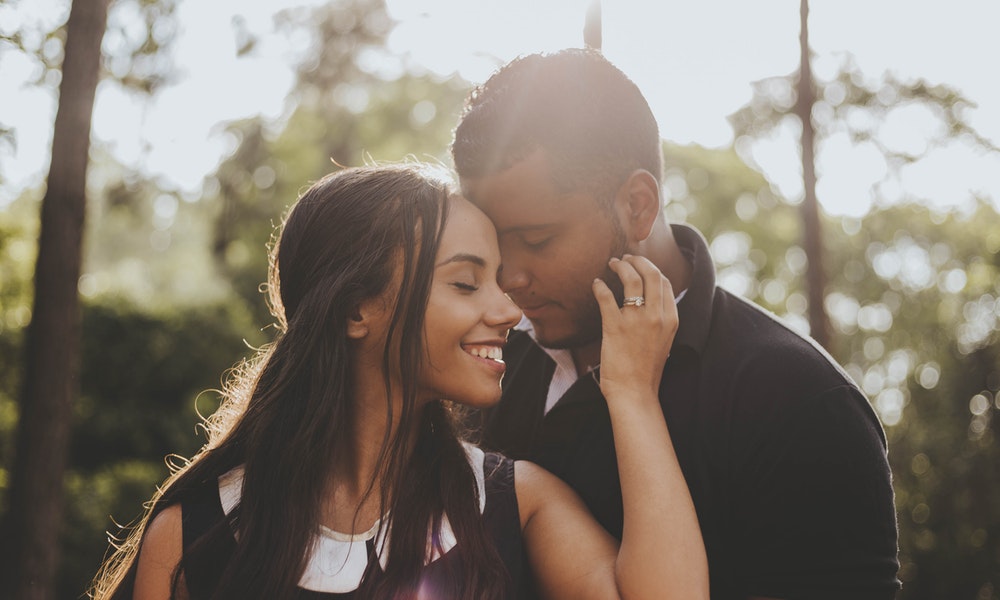 Wondering how fasting and prayer can change your love life? Well here's my story about how it changed my life and brought clarity…
The very first time I decided to do a 21-day fast I had no idea what the heck I was doing. OR why I was doing it for that matter.
I decided that after years of being in relationships that lead to breakups, something had to change. And I realized that the change I was seeking had to come from within myself.
So I decided to go to church. But not just any church. Not the church I grew up in– that was too safe. There, I never said a word to anyone and no one ever really cared about who I was. It would've been too easy for me to slip in the cracks and not grow. I needed something different. A place where I could really (finally) connect with God.
You see, after having such a rough patch in my love-life, I needed some answers. I was desperate for them!
I just had to know what on earth was wrong with me and why I couldn't find a good guy. And the only one who was gonna be able to help me figure all of this out was God.
So I visited a church close to where I lived. Their website mentioned that there would be coffee there, so that was promising. I've visited there before in the past once or twice, but only to check it out. Never really to… you know… commit.
Anyways, I went for the sole purpose of finding God. To fall in love with God and create a real relationship with Him just like I've been doing all this time with all these guys who didn't matter anymore. I wanted to get personal with Him. I wanted to be able to speak to Him and hear Him speak back to me in return.
On the first Sunday of 2011, I attended a church service and it rocked my world.
The entire message was encouraging people to fall in love with Jesus! I can't make this stuff up.
To me, that was my indication that I was at the right place at the right time and it was time for me to stick around.
Then they mentioned something about a fast. A 21-day fast. A "Daniel" fast, to be exact.
"Ummm… ok, who is Daniel, why do they keep mentioning that he's so fast, and why is he only fast for 21 days?"
Clearly there was a lot for me to learn. I had no clue. They mentioned something about eating certain foods and that everyone would be doing it. After the service was over, I stuffed my coat pockets with the notes regarding the fast (assuming I could read about it later) and left.
It wasn't until I was wondering at Walmart that I remembered the notes in my pocket regarding the fast! I quickly pulled it out and read over every word.
A fast is a spiritual act one does to deprive your physical body of desires (such as sweets, meats, etc.) in order to "feed" your spiritual body with prayer and worship, over the course of 21 days. This particular fast was taken from the book of Daniel, where he had gone through a similar fast during his captivity in Babylon.
You can find reference to this in Daniel 1:12-20 and again in Daniel 10:2-3.
I realized that it would be now or never. I was either gonna sit this thing out and simply continue to go to the church, learn more about how to connect with God on a deeper level, and go from there. Or, I was gonna go all in and join the church in the 21-day fast.
I quickly emptied my cart of cookies and replaced them with fruits, veggies, and tofu (my first time ever attempting to eat tofu!) I got as many items as I could that would keep me aligned with this Daniel fast. Seemed ok and pretty exciting at first.
Then I went home. For 21-days, I ate my weird tofu and prayed. Not really sure what to pray for, and not really sure I was doing this right, but I kept it going.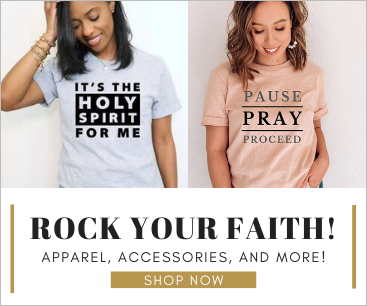 I wasn't really quite sure I knew how exactly to pray during the fast so I simply kept a journal of all of the thoughts I had whenever I was praying to God.
Yup, you read that right. My prayers were basically diary entries of me writing to God. Many of those entries began with "Dear God" and ended with "Amen." And I took those to be my prayers.
Because this was all new to me, and I had no idea how to tell if any of this was working, I started to feel a bit crazy. As if I was doing all of this for nothing and I was simply fooling myself into thinking that it would change things.
Oh, but it did.
During this fast, I was seeing someone and things were getting serious. We were past the "I love you" part and were getting ready to see if the "thing" we had was worth getting serious over. Since we lived in different states, this required us to plan a time to see each other in person.
I tried to explain that I was doing this thing called a "fast" and that I wasn't going to be eating certain foods. He was cool with it, especially because he was a vegan. It all seemed to fall into place. How convenient. Truly a God thing, right?
And had I not been fasting and seeking God all that time, I probably would've believed that he was the guy for me and that it was God who made it all possible.
I'm not gonna get into all of the details about what went down during this trip in this post. In fact, I actually told this story in a previous post, that you can read here.
Don't get me wrong, that guy was good. But he was not the one for me.
So what happened? How did fasting and praying lead me to that conclusion?
Well… during my time with the guy, I kept my fast and I continued to pray. I simply wrote down the things in my journal that I would have said in any other diary. Only in my mind, I was writing to God. And boy, did He hear me.
I wrote about how confused I was about whether or not I should let my guard down with this guy. How, even though he was nice and claimed to love me, I was still hurt by my Ex and I could not feel peace about moving on. I wrote that I needed some clarity! A sign! Something to let me know that this guy wasn't the one for me… or was he?
Overall, I was praying to God to help me determine if I should continue pursuing this guy. And I was scared out of my mind because I had no real idea to know for sure. I didn't want to make the same mistakes again. But I also didn't want to allow my fear of being broken to stand in the way.
And sure enough, God closed the door. He made it very clear to me that the guy was not going to become my husband. And that made it very clear to me that I needed to end it.
Now that was eight years ago. It was my biggest breakthrough yet. And it solidified how I felt when it comes to prayer and fasting.
Prayer is one thing. It's essential. It's the direct communication to God Himself. Prayer is powerful. And when you add your faith to your prayers, you get way more than you could ever imagine.
But then you have fasting. And when you fast, it's like prayer 2.0. It takes you to a higher level of faith and closeness with God.
Because you're choosing to opt out of things that bring you comfort and ease (such as sweets, foods, drinking, social media, etc.) it forces you to lean completely on God instead. And that's the key! That's why fasting is so awesome!
Going on a fast creates the opportunity for you to draw near to God during times when you would often go to worldly things instead.
So each year, while the fast has been the same, the breakthroughs have all been wonderfully different.
One year, I fasted and prayed for a peaceful engagement season that lead up to a great wedding. The most common word that was used throughout my wedding season was, "effortless". Needless to say, we had a perfect wedding!
Another year, my husband and I prayed for a new house. But during our fast, God put on our hearts that it was the season to have another child. Our second son was truly Godsend and a complete light during one of our most difficult seasons!
Sister, I don't know where you're at in life. I don't know if you've been feeling frustrated or confused about something. Maybe you're at your end with some things and you recognize that in order to see that change, it has to start with you.
Perhaps you've been praying and truly seeking God for some answers and some clarity. Well, have you ever thought about taking those prayers to the next level? If so, then you should consider fasting.