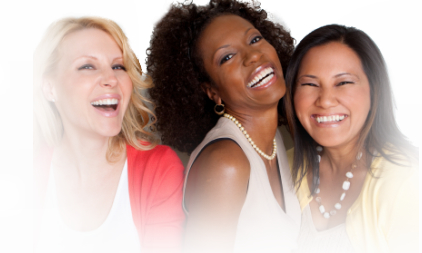 Looking for must read Christian women blogs ? Here are a few of our Top contributors. These ladies are not only writers for The Praying Woman, they also run their own Christian blogs for women as well. They are all a go to source of Daily Inspiration For Women of Faith . They offer daily devotionals for women as well as relationship advice . So without further ad0, Here they are! (In no particular order)
MUST READ CHRISTIAN BLOGS (OUR CONTRIBUTORS)
Sophia is the author of "The Last Pew: Journeying Back to God's Will After an Affair", available on Amazon. She's a Christian Writer and English Educator currently based in Maryland. Her blogs offers daily devotionals for women.
http://www.sophia-sunshine.com
Saviela is the author of "Seasons of a Woman's Life: Devotionals to Empower Women to Become Overcomers". She loves to encourage and empower women through her life experiences.
Besides her book, she also writes daily devotionals for women on her blogs.
http://www.savielaedwardsthorne.com
Erika is a blogger in Houston, TX. She enjoys blogging about topics relevant to singles and young women such as dating, love, and relationships.
She doesn't write daily devotionals for women as much as she writes about Christian relationships.
http://www.erikaglenn.com/
Erica is a single mother of four beautiful children, the author of "Striving to Live a Life of Purpose: My Journey from Teenage Mom to PhD Graduate, an educator, and a Christian Life Coach.
Her Christian blogs features daily devotionals for women.
http://drwyattinspires.com
Christiana is a wife and stay-at-home mom. She is the founder of Beloved Women, Inc., a non-profit providing resources and community for women to truly know who they are in Christ.
Her Christian blogs features daily devotionals for women.
Afi is a blogger and helps women overcome life, relationship and professional challenges.
Her Christian blogs features daily devotionals for women.
Dana is a single, Midwest mother of two, with a Master's Degree in Public Administration, and a career in government, she seeks to empower women on their journey to grow closer with Christ.
Her Christian blog features daily devotionals for women.
Marica is the Founder of Battered Not Broken, Inc. a non-profit organization established to provide education, support, empowerment and resources for victims of abuse.
Her Domestic Violence Awareness Blog features daily devotionals for women.
Tracy is an author with a career in technology whose desire is to encourage and inspire others through her writing.
Her Christian blogs features daily devotionals for women.
http://www.lessonsfromthejourney.net/
Nicki promotes a Healthy Lifestyle through encouragement, motivation and love.
Her Christian Lifestyle blogs features daily devotionals for women.
Stacey is a mother, wife, writer, and mentor. She lives in Pennsylvania with her husband and two children, where seeking God is her greatest passion. I love her Christian Devotionals for women.
I couldn't end this list without including our very own blog.
Our Christian Women blogs help women grow closer to Christ through prayer and devotionals. Make sure you visit these must read Christian blogs for women…
OTHER CHRISTIAN BLOGS (OUR PARTNERS)
On a side note, we've been blessed to work with some awesome people and other Christian blogs on some amazing projects. You know I couldn't end the post without at least acknowledging a few of them. Here they are. (In no particular order)
Stephan is a man on a mission, and that mission is to make relationships happier and more fulfilling.
He doesn't run his Christian blogs any more, but he's active on Social media. He posts frequently on Instagram, Facebook, and Twitter.
As a certified relationship coach, a speaker and author, Stephan seizes every opportunity to help both men and women overcome the challenges that hinder their relationships.
https://www.stephanspeaks.com/
The Praying Man is a new Christian blogs, but it is a must read for Christian men. The blog articles include Christian relationships, Devotionals, Bible Studies, and much more.
The Church Lady Blogs – Christian News blog
This Christian blog features a variety of Christian content, mainly church news and current events in the Gospel Music community.
I've been following this Christian blog for years now, you should too.
http://thechurchladyblogs.com/
Christian Crush – Christian Dating Website and Blog
Christian Crush has been around for a while. The website has a blog that feature articles for Christian singles as well as Christian married couples.
Although it's not as popular as some of the other Christian dating websites, it's worth a try. Sign up today!
https://www.christiancrush.com/
I hope you've enjoyed reading our list of Christian Blogs For Women as much as I enjoyed sharing with you. Don't be a stranger and while you're here, don't forget to sign up for our daily Devotionals for Women. All it takes is a quick moment of your time. You won't regret it.
Thank you and God bless.