Welcome Everyone!
Thank you for joining us. We're working on a couple of new projects we'd like to keep you in the loop about.
#1 is a new App – (YAAAAY!!!) 🙂
What features would  you like to see in The Praying Woman app?
…
We've received quite a few emails from our readers asking why our posts are no longer showing up in your Facebook feeds.
The truth is Facebook will only show posts to a percentage of our Facebook fans, not all (not even close).
For those of you who would like to keep up with our posts on Facebook, I have a suggestion.
Click here to be taken to our Facebook Page. (Please like our page if you have not already done so)
1. If you hover over the 'Following' button it will reveal a drop down menu.
2. From the drop down menu, Select SEE FIRST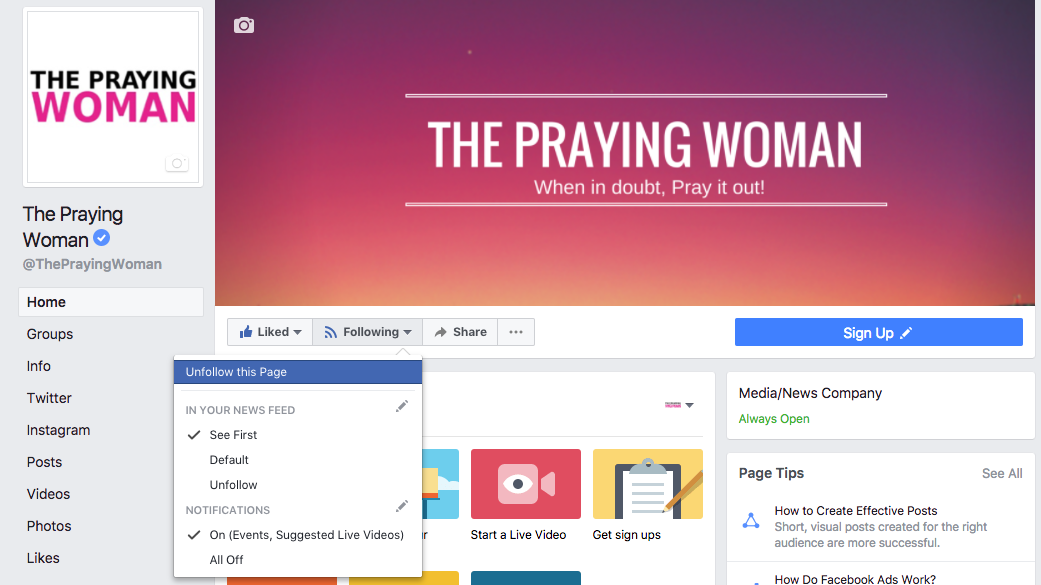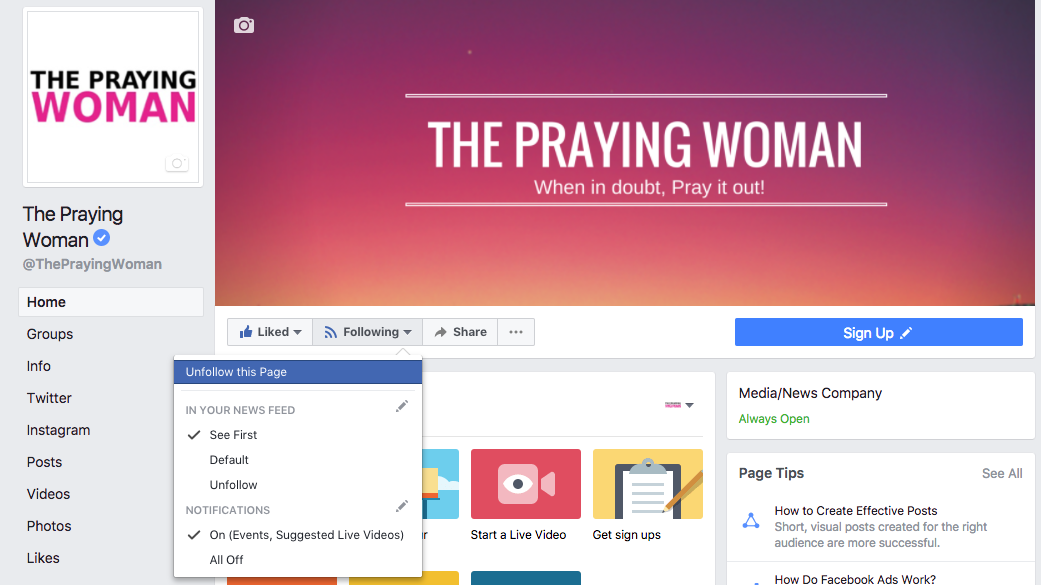 or
3. Under notifications, Select ON (EVENTS, SUGGESTED LIVE VIDEOS) then click the pencil icon to choose which notifications you would like to receive.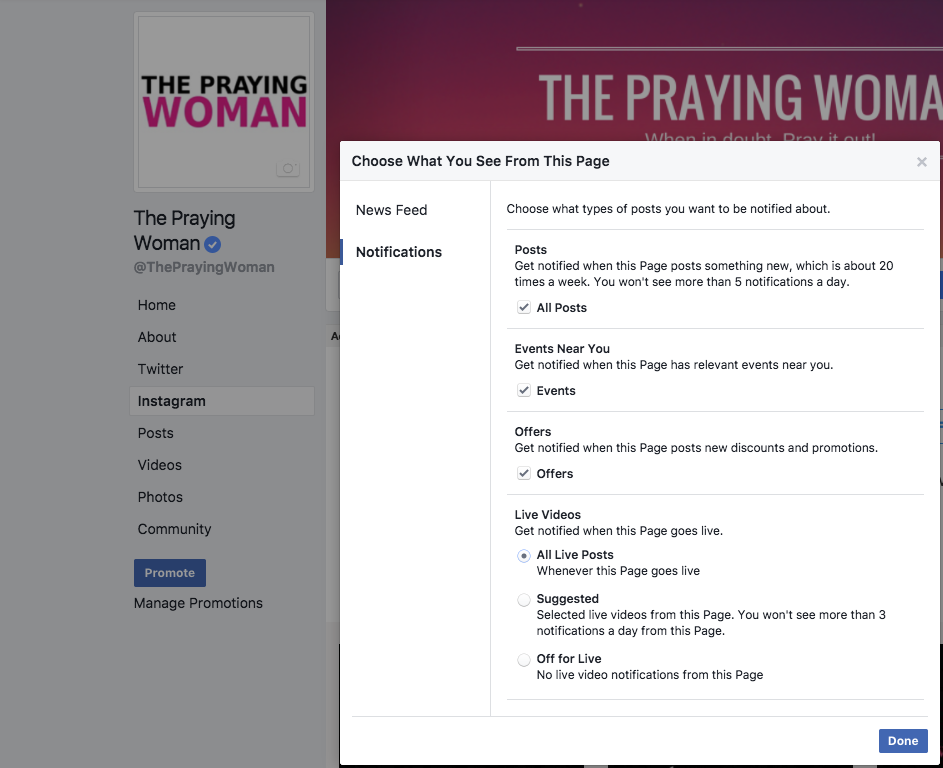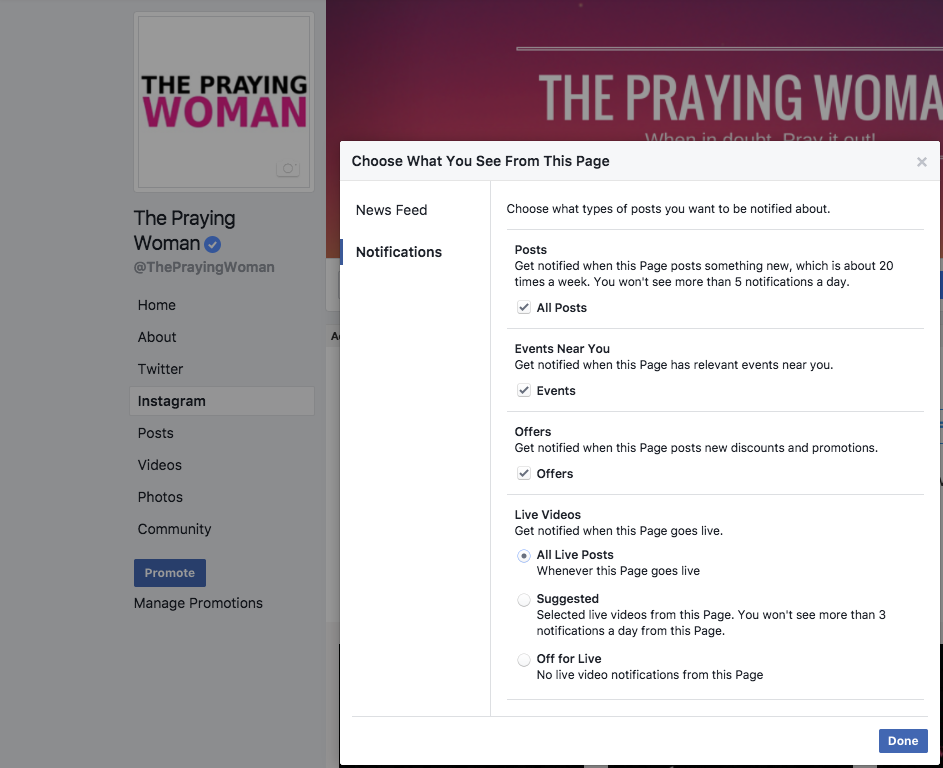 You can opt-in for both or you can choose one of the options which is best for you.
Follow us on Instagram and Twitter as well: @ThePrayingWoman
Thank you all for your continued support.