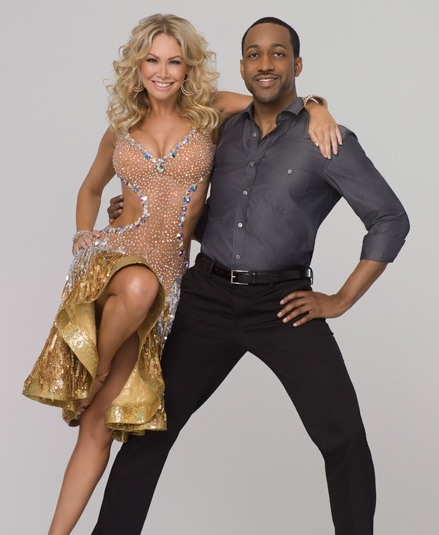 Was I the only one wishing these two would stick around until the very end? Well, if you were too, You were just as disappointed last night when they were eliminated.
Following their shock elimination from "Dancing With The Stars" Tuesday night Jaleel White and his partner Kym Johnson stopped by "Jimmy Kimmel Live" (Weeknights, 12 a.m. ET on ABC).
All Jimmy Kimmel really wanted to know was, why didn't White do "The Urkel" on "DWTS?"
White joked that the competition was too intense: "Did you see Will Levy out there, man? Where was there a chance for me to do that? These guys were taking their shirts off, keepin' it sexy!"
He said he'd been saving his signature moves for the freestyle round but, "I waited too long."
"Dancing With the Stars" airs Mondays at 8 p.m. ET and Tuesdays at 9 p.m. ET on ABC. "Jimmy Kimmel Live" airs weeknights at 12 a.m. ET on ABC.