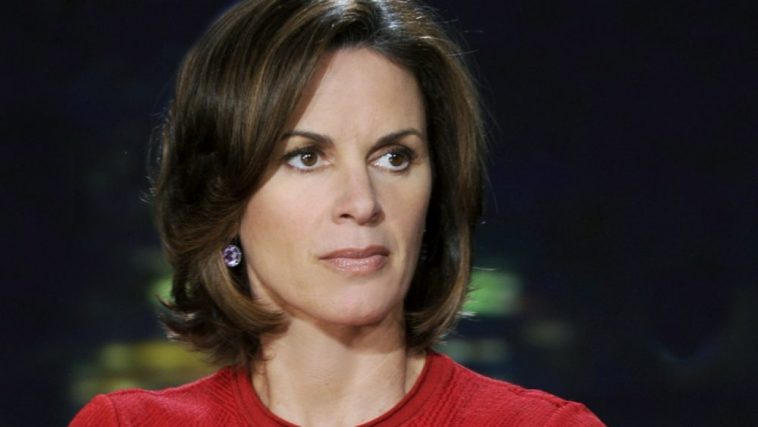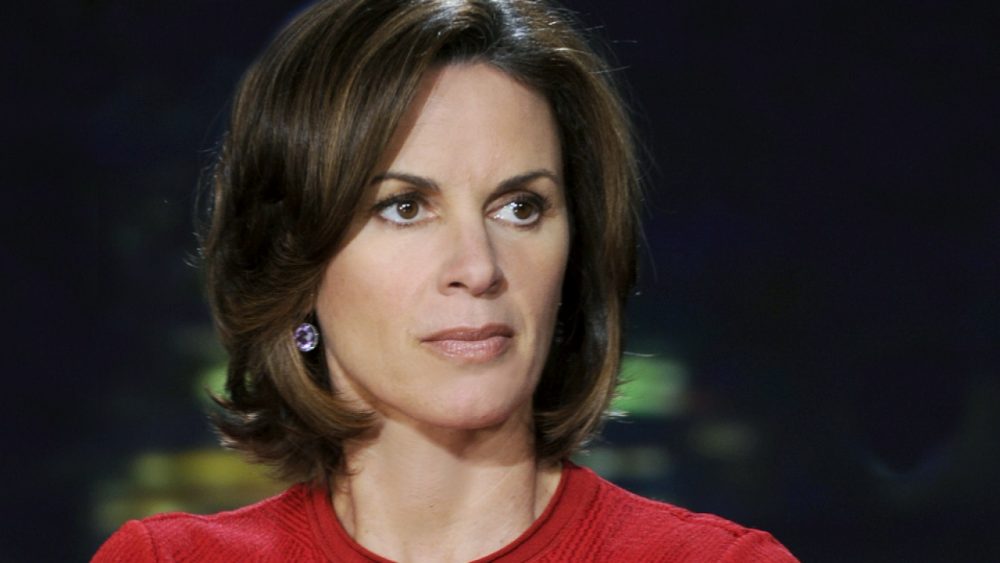 I can feel it coming, like a wave. My heart beats faster, my head pounds, my stomach churns, fear surges through me. It can happen in the middle of a busy day at work at the ABC television news magazine 20/20 or at home with the boys.
There was a time not so long ago that I would have reached for the bottle of wine in the fridge—or the bottle I'd hidden underneath the bathroom sink. Now I've found something that works much better. Something that helps me live, not die—the powerful weapon of daily prayer.
I don't know if I was born an alcoholic, but I was definitely born anxious. The alcoholism came later in life, after years of drinking on the sly. But the anxiety? It was there from the start, as if it was part of the essence of me.
I grew up in a very Catholic home. My dad was in the Army, and our family's involvement in the church was our spiritual constant as we moved from base to base. In the late sixties, we moved to Okinawa. My dad was sent to Vietnam, to Saigon, leaving my mom and my younger brother, Chris, and me in Japan.
My mom was pregnant with my little sister, and in order to stay on the island she had to work every day, leaving us with a babysitter. Each morning I would panic. I would chase after her, crying, begging her not to go, grabbing at her skirt, digging in my heels, holding her legs until she peeled away my fingers.
On the night Mom gave birth to my sister, I looked out the window from my bunk bed and saw her walking to the car, clutching her stomach with one hand, carrying a bag with the other. I knew she needed to go to the hospital, but I could not contain my panic. I jumped out of bed and ran to the door.
I was stopped by a neighbor who had come over to look after us. "What's the matter with you?" she said. "Go back to bed. Stop making a scene."
I was only six, but the message sank in, imprinted on me: My anxiety, my panic, was something shameful… something to be hidden at all costs. And the costs would prove huge. I white-knuckled my way through anxiety during childhood and adolescence.
My dad's Army postings meant homes on nine different bases. I went to eight different schools. I wasn't wise enough to turn to prayer to deal with stress and panic. I learned to survive the attacks in secret, to bury my feelings.
I thrived academically, graduating from the University of Missouri's top-ranked journalism school and starting a career in TV broadcasting. I prided myself on being cool in a crunch, a real professional. My secret was safe. Except once.
It was a Saturday night in Chicago in the early 1990s. I was working at WBBM, doing the 10:00 p.m. newscast with a veteran coanchor. All at once I felt like I couldn't breathe. My hands trembled. I was queasy. I was sure I was going to vomit. I clenched my jaw and stopped reading the teleprompter right in the middle of a story.
The air went dead. Hundreds of thousands of viewers could see the real me, exposed. A full-blown panic attack on air. So much for being a cool professional.
My coanchor jumped in and read my part. We went to commercial and he glared at me, furious, and then—like that neighbor all those years ago in Okinawa—demanded to know what was wrong with me. I had no answer, at least not one I was willing to share. I'd violated one of my basic rules: Don't make a scene. I vowed it would never happen again.
I was careful never to do a broadcast on a full stomach. I discovered that a beta-blocker could help. Better yet, off air, when I needed to unwind, a glass of wine hit the spot. It was like turning off the worry switch. "Just wine" was my rule, though. Nothing stronger.
I put a lot of pressure on myself. Good enough wasn't good enough; everything I did had to be perfect. The more successful I became, it seemed, the more I had to hide. And the more I hid, the more I cut myself off from other people and from God. When I prayed, it was reactive—pleading to get through a stressful day or through a panic attack without anyone knowing—not a true relationship with God.
Then came the job at 20/20. It was a huge break. And there was a price. Besides the long hours, I'd have to do a ton of traveling. More hours on a plane, trapped in a tube at 30,000 feet. Reason enough for anxiety.
After suffering a particularly harrowing panic attack on one flight— sweating, hyperventilating—I went to a doctor and for the first time confessed my anxiety. He gave me a prescription for anti-anxiety medication. It helped. So did the wine the helpful flight attendants brought to my seat.
But you can't hide from everyone, especially someone you love and trust. I met Marc after I moved to New York and soon we were married. We had two beautiful boys. Marc was the only one I had confided the secret of my anxiety attacks to. He countered with a truth I wasn't ready to believe. "I think you drink too much," he said.
"Are you kidding?" I was furious. No one had ever said that to me before. No one knew how much I drank. How dare he!
I walked right out of the room. Me, a drunk? I was an Emmy-winning broadcaster on network TV, meeting deadlines left and right, appearing on air night after night. I could cut back or quit anytime I wanted. No problem. What alcoholic could do that?