[tps_header]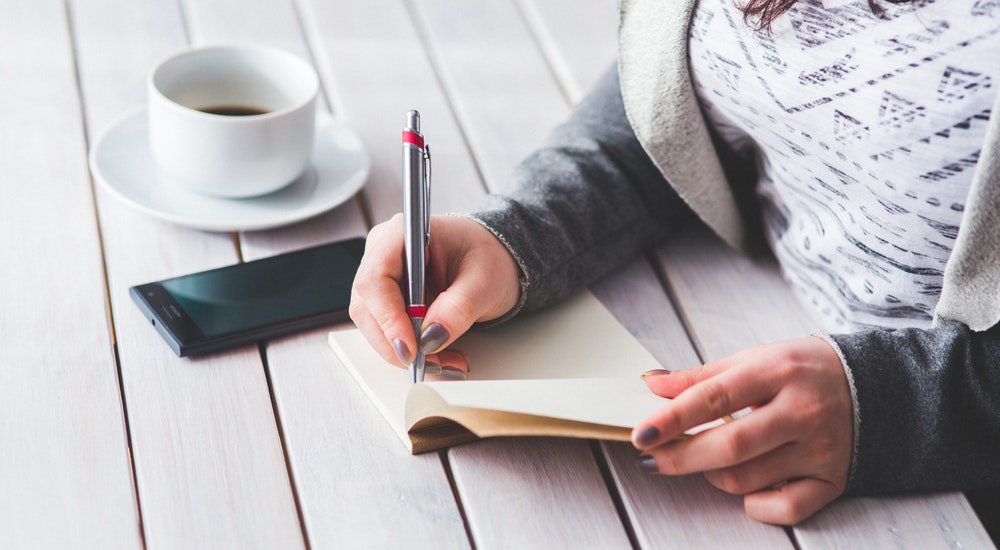 [/tps_header]
What are the Benefits of Keeping a Prayer Journal?
"Write the vision; make it plain on tablets, so he may run who reads it.." Habakkuk 2:2
One of the most nurturing things you can do to facilitate your spiritual growth is to keep a prayer journal.
A prayer journal is a means of intimate communication between you and God. It is a way to spiritually share yourself with God and with yourself.
As you pour your thoughts out to God, you reveal dimensions of your soul that often you are not aware of.
Personally, I have countless experiences of distorted perceptions being corrected or seeds of unforgiveness being uprooted as I communicated to God through journaling.
There are different ways to keep a prayer journal. In its most simplistic form you can write down your request, thoughts and feelings to God in the form of a prayer.
But one the most effective ways to journaling that I highly recommend is dialogue journaling. This is a format of recording the dialogue between you and God.
It is an invaluable way to learn God's voice and develop a deeper relationship with Him.
The benefits of a prayer journal are far too numerous to list in this format, but here are a few that will inspire you to start journaling…
1. Prayer journals help you track your spiritual progress.
I have been keeping a prayer journal close to two decades now. Periodically I review them and I am ecstatic over the areas I have experienced growth, puzzled over the areas that remain unchanged, and concerned over the areas that I have shrunken.
2. Prayer journals help you release the pain in memories of hurtful events.
It is a therapeutic method to emotionally purge yourself of agony. Many of the issues we struggle with in life stem from pain harbored deep within.
Journaling allows you to bring those issues out of the dark corners of your soul and to the Lord of light.
3. Prayer journals help you develop hearing from God.
God desires to commune with you, and in the communion process He will give you direction, correction, and inspiration. As you write them in your journal, you train you ear to know His voice.
4. Prayer journals inspire your faith.
One of the most rewarding aspects of our relationship with God is that He talks to us and answers our prayer. In fact, Jesus said that He will answer prayer so that your joy may be full. (John 16:24).
As you record the answered prayer your faith grows. You develop a rest and assurance that not only does God hear you, but He will answer you.
So in the mist of tough times and trials, you can review the recorded victories and rest in assurance that if He came through once, He will do it again!
Begin you journey to journaling today. If you already keep a prayer journal be consistent with your entries.
Whether it's finding a release from pain or tracking your spiritual walk, make sure you write it down.