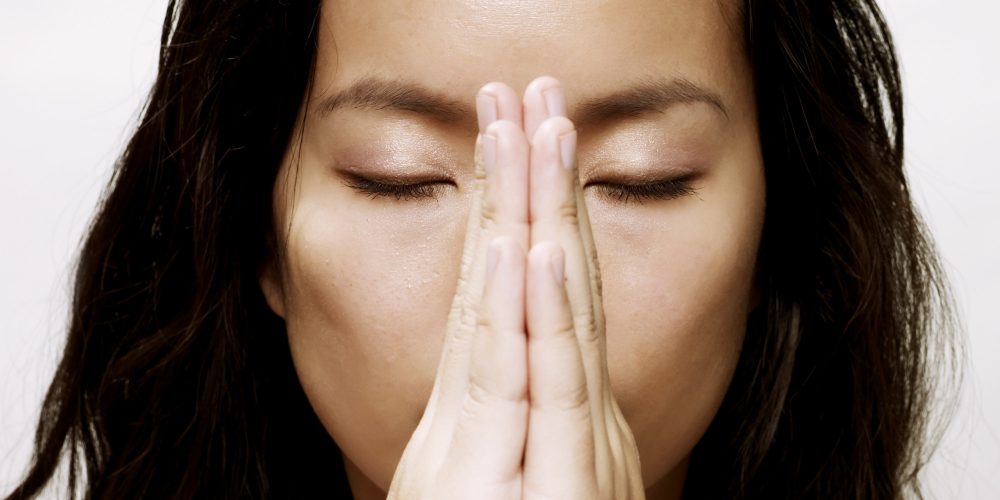 I'm startled awake by the shrill blare of a child screaming. I quietly nudge his bedroom door open and peer through the crack. He sleeps soundly. It must have been another dream. I don't know what he dreams about, but he awakens in fear at least once a week.
The late-night wake-up call stirred my adrenaline into full force, and I lie wide awake, staring at the light fixture above the bed. I decide to pray myself back to sleep, and I've found there's no better way to drift into sleep than while talking to and listening to the One who made me.
I find that my mind is filled with thoughts and concerns at this hour, and I begin listing them.
Near the end of the list, I see the image of the familiar face of a friend. I've been praying for this friend for years. I've been praying she'll change her reckless lifestyle and turn toward God.
There have been seasons when I nearly lost heart and gave up on praying for her. It seemed too fruitless, too impossible. But I have continued, and I continue into the darkness tonight.
As I lift her before God's holy throne, I'm reminded of several reasons why it's good to persist in prayer:
God is a good Father
Even when we can't understand why God doesn't answer our prayers according to our detailed requests, we can trust that He is good. We trust this because He tells us it's true, and the truth of His Word is the anchor for our souls.
His mercies are new every morning, and He is faithful (Lamentations 3:22-23).
He uses all things for the good of those who love Him, who have been called according to His purpose (Romans 8:28).
No good thing will he withhold from those who walk blamelessly (Psalm 84:11).
He longs for us to keep asking, seeking, and knocking (Matthew 7:7).
Prayer is fundamentally designed to build a relationship
While many people with good intentions would have us believe that prayer is mostly about getting what we want, prayer is actually primarily about a relationship. God wants his children to draw near to him, and prayer is one way to draw near (James 4:8).
When we pray, we encounter the tender heart of the Father, and knowing Him more deeply is the most important pursuit of our lives. We ought to keep praying so that we continue growing deeper in a love relationship with Him.
God's ways and timing aren't the same as ours
God often makes us wait for the things we desperately crave in the present moment. He works in the depths of hearts and in unseen places so that all things point to His glory. When He doesn't answer according to the timing and methods we hope for, we can trust that He is still working for our good.
He holds the lives of each of His children in the palm of His hand, and He has the power to intervene when the time is right. We can trust Him.
I drift into sleep with thoughts of my wayward friend. When I call her a week later, there's no shocking report of repentance or life change, but I trust that God is working, even when I can't see His hand.
I commit to keep praying, and I commit to keep drawing near to the One who made me. I know there is purpose in these faithful prayers.

Latest posts by Stacey Pardoe
(see all)