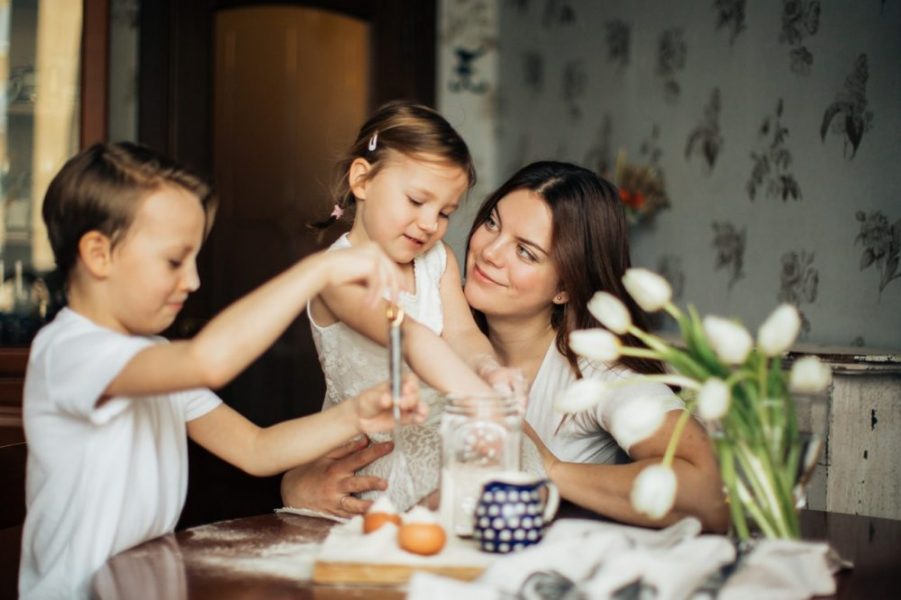 Connecting with God isn't easy for most of us. Whether we have young children, thriving careers, or days filled by the needs of those within our spheres of influence, it's not easy to find time to slip away from everyday demands and encounter the heart of our heavenly Father.
Whether you have five kids under age six or find yourself restless and struggling to get alone with the Lord, despite the fact that your nest is empty, a few routines might help you connect with God on a regular basis:
Simplify Your Morning Routine as Much as Possible
We're often told that if we want quality quiet time with the Lord, we will need to wake up before our children. While I agree that a quiet house helps me connect with God, there are simply some seasons when getting up first isn't an option: When I worked at a summer camp and often had to be up by 5 a.m., when I worked as a teacher and needed to get to work as early as possible to prepare for very full days, and as the mother of a nursing baby who wakes me up every 90 minutes all night long and is ready to start the day at 4:30 a.m.
Even when the babies grow older, I find that I don't function well without sleep. It has been tremendously helpful for me to commit to two mindsets when it comes to morning:
First, I will always include Bible time in my morning routine. This is non-negotiable, as non-negotiable as brushing my teeth and putting my contacts in. Even if it's only one verse, I will read something from the Bible every morning.
Second, I simplify our family's morning routines as much as possible so that I can steal away some time with the Lord if the kids happen to get out of bed before I've opened my Bible. I prepare as much of breakfast and lunch as possible the evening before. School clothes are laid out, and each of the kids knows what is expected in the morning.
I let them have some screen time or cartoon time so that I can read and pray and silence my soul. They learn independence, and I embrace not starting the day at full-speed.
Institute Afternoon Quiet Time
Many moms use afternoon nap time as a quiet hour for reading devotionals and connecting with God. I'll admit that it's difficult for me to resist the urge to fold laundry, mop the floors, and tidy up the house while the house is silent.
Even after the kids are too old for naps, we make it a practice to have at least an hour of quiet time in the afternoons. The kids play quietly in their rooms, and I go to my room with a Bible, a challenging book, or a journal. I use the time to connect with God. It restores my soul, and a "break" from the busyness and conversations of the day restores my mind.
Embrace 2-minute Snippets
There are times when it's difficult to find more than a minute or two to connect with God. There is grace for seasons like this. God knows your baby is demanding 99 percent of your attention. This is his calling on your life.
In these seasons, learn to embrace 2-minute snippets of silence and solitude with God. Pray while you wash dishes, in the sanctuary of the bathroom, or flip open your Bible (or your Bible app) when the house happens to fall silent.
Keep the Conversation Going
Scripture urges us to pray without stopping. Simply living in the ongoing awareness that God is with you in the midst of your very full moments might be the most powerful way to experience and encounter him.
Try to remember the way it feels to be newly in love. When you are newly in love, you think about the person you love without ceasing. You wish he were with you when you experience new things. You think of him while you grocery shop and as you drive down the road. Your mind drifts to him again and again.
This is how we pray without ceasing. We choose to make Jesus the highest thought in our minds and the lover of our souls. We bring our minds back to him again and again. We soon find that we are talking to him, seeking his guidance, and fellowshipping with him throughout all the moments of our days.
We learn to encounter him in our painful moments, worship him when we face fear and doubt, and thank him, even when our circumstances don't make sense.

Latest posts by Stacey Pardoe
(see all)