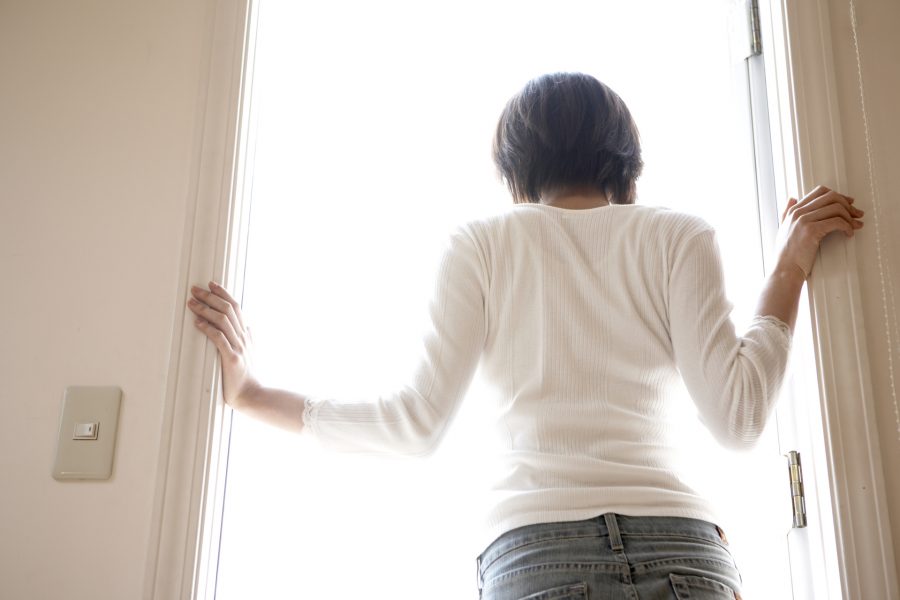 Have you ever been stuck in a position that required you to make a decision. Perhaps you had two job offers and couldn't decide which one to take.
Maybe one you've been waiting for, for months (maybe even years)… while the other one kind of just fell in your lap so to speak. Which one do you take?
Is it an open door from God or are you trying to kick the door open?
Here are 4 Ways To Discern If An Open Door Is From God:
1. The Open Door Points to God's Glory
No door that God opens will contradict Scripture. If an opportunity arises that requires for you to go against God's word, it's not from God.
It shouldn't require you to compromise your beliefs and morals. If it makes you feel more guilty than good, it's not from God. If it doesn't feel right, more than likely it's not.
Loving God means obeying His commandments (2 John 1:6). If someone says they know Him but doesn't keep His commandments, he is not of God (1 John 2:3) and God calls him or her a liar (1 John 2:4). Obedience to God glorifies Him.
2. You Won't Have to Force it
Jesus is the one who opens doors.
'I know your deeds. Behold, I have put before you an open door which no one can shut, because you have a little power, and have kept My word, and have not denied My name. (Revelation 3:8).
If the door simply won't open for you to do something, then that door is not supposed to be opened. Even jimmying the lock or trying to break the door down won't work.
Pray for God to reveal to you which door you are to walk through and make it obvious to you by opening a door that you can't.
3. The Door Makes You Utterly Dependent on Him
If you can manage to go through a door and not need God's help for anything, then you might be walking through a door in your own flesh. You might be depending on the strength of your own arm, which isn't a good indication of God opening a door for you.
God wants us to be totally dependent upon Him because any work we do is for Him anyway. Jesus said we can't do anything without Him (John 15:5), and we won't be able to produce any fruit of God at all without Him (John 15:4).
4. The Door Opens by Itself
I touched on this briefly in the second paragraph, but this is a bit different. You know the automatic doors you find at the stores? These doors open because they have an electronic eye and they can sense when someone's about to walk into the store.
In the same way, we might have to simply try to go through a door that's shut at the moment to see if God wants us to walk through it. There may be no reason for God to open a door until He sees you are going to walk through it.
He may be waiting for you to "go" before you can "enter" and watching for you to take that first step of faith.
Conclusion
I am not saying that you must have all of these indications. God will make it clear to you in time. Until then, pray to God, seek His will, and counsel with others.
Start taking steps to go through a door that might seem closed for now. Perhaps God is waiting to see if you'll trust Him to take the first step