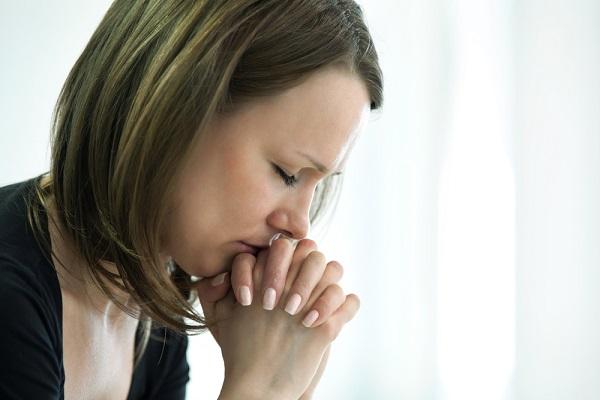 4 Ways to Get Back on Track With God…
One of the biggest struggles that a backslider faces is reconciling with God.
There is a constant battle between what s/he knows that s/he should be doing and having the courage to do it. The desire to make things right with God is overshadowed by the fear of losing friends, being judged and rejection by God.
Hence, it is easier to stay in the current state plagued with overwhelming feelings of guilt than to take a bold step forward.
I speak from firsthand experience when I say that it takes a determined mind, deliberate effort and much prayer to take that bold leap back into the fold of Christ. But you can IF YOU REALLY WANT TO.
Here are 4 things to do once you notice that you are backsliding…
1. Recognize and understand what is happening to you. 
That discomfort with your current life, that stirring in your heart and that guilty feeling that just seems to be haunting you is the Holy Spirit convicting you and trying to get you to repent.
That is part of the role that He plays. God does not wish for anyone to perish but that ALL should come to repentance .
The Lord is not slow to fulfill his promise as some count slowness, but is patient toward you, not wishing that any should perish, but that all should reach repentance. – 2 Peter 3:9
Listen to that 'small voice' that is saying to you that your lifestyle is not pleasing to God and that it is time to come back to your first love.
2. Go back to church.   
The day that you decide to do this all sorts of reasons why you shouldn't will pop into your head –
"Everyone will be looking at me";
"What if all the back seats are taken and I have to sit up or close to the front?"
"What about the questions – how will i answer them?"
When this happens, bear this in mind: it is the devil's intention to keep you where you are currently. It is his intention that you continue living that lifestyle of sin.
The enemy knows that as soon as you put your foot into that church door that he has lost you.
He knows that a word from God will penetrate and cause conviction (2 Corinthians 7:10).
He also knows that you will be embraced and welcomed just as the Father did to the prodigal son.
So he will play with your mind. Ignore him. Don't give him any room –  get up and go!
3. Remove elements from your old life. 
This will be tough. But to be clear, if you want to move forward in your Christian walk you may have to cut those cords. The main reason being you run the risk of being pulled back into the world again and embracing your old lifestyle.
The Bible is clear "bad company corrupts good morals" (1 Corinthians 15:33).
In the next verse, 34, it says "Come back to your senses as ye ought and stop sinning".
In 2 Corinthians 6:14 Paul says "do not be yoked with unbelievers" and he goes on to show the parallels. Being "unequally yoked" goes beyond boyfriend/girlfriend relationships. It extends to friendships and interactions in general.
By nature, we are sinful. The devil knows our weaknesses so what better weapon to use against us to trip you up? Don't play into his hands!
4. Get back to regular Bible reading and praying. 
This is how God speaks to us and how we speak to him.
John 15:4 says "Remain in me, as I also remain in you. No branch can bear fruit by itself; it must remain in the vine. Neither can you bear fruit unless you remain in me."
It is only by staying close to God that we can run this race.
In Ephesians 6:17, Paul admonishes us to put on the sword of the spirit which is the word of God. All of the other parts of our spiritual armory are for defense but it is with the Word and prayer that we fight and win.
Never underestimate the devil. He's been around for a long time. Don't let him keep you trapped in that life of sin. He only wants to destroy you but Jesus wants to renew you and give you abundant life. Come back to Him today.