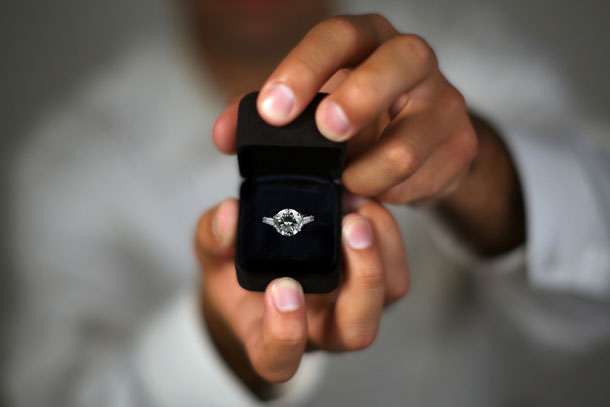 If you're like me, you can never get tired of seeing love. Specifically, a good marriage proposal. I know I've said this for just about every marriage proposal I've shared here on The Praying Woman, but "This is one of the best wedding proposals EVER!!!" 🙂 I fought to hold back my tears just watching.
In this video, the groom to be- William asked his friend to grab his camera and come over to support. Explaining, "This New Years Eve something big is going down tonight"
When asked by his friend why he chose Tracy to be his wife, William replied…
"From the first moment I saw you, I knew exactly what I wanted to do. I knew that I wanted to make you my wife and I knew there wasn't anyone or anything that was going to stop me from doing that. I prayed really hard for you. I prayed really hard for this situation, for this day to come. I'm forever grateful, forever thankful for this opportunity. The bible says when a man finds a wife, he finds a good thing.. and I know that I finally found that. I know that God finally answered my prayers."
What a beautiful way to bring in the new year. Peep the video below.