1. Ask God to show you, His heart in yours.
''Lord, reveal to me the transparency of my heart and soften my heart in love towards this person''.
"Beloved, let us love one another, for love is of God; and everyone who loves is born of God and knows God.'' (1 John 4:7)
"Everyone who loves God, is born of God". If we love God, we are called to love others too. Even those who may gossip, harm or hurt us in their actions or words.
This does not mean that we need to be best friends with everyone, but keep in mind that our witness in love should be greater than our anger in hate.
Even though our feelings of hurt are legitimate; we need to give them to God and love our frenemies.
And though, at times, we may need to surrender an unhealthy friendship to the Lord, we still need to pray for those who hurt us.
Checking our heart is not bitter but rather coated in the love and grace of Christ.
When our heart is in the right place, true and bona fide healing can take place.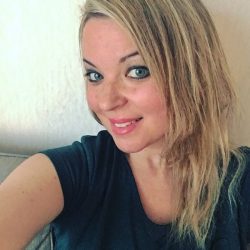 Latest posts by Alicia Mckenzie
(see all)