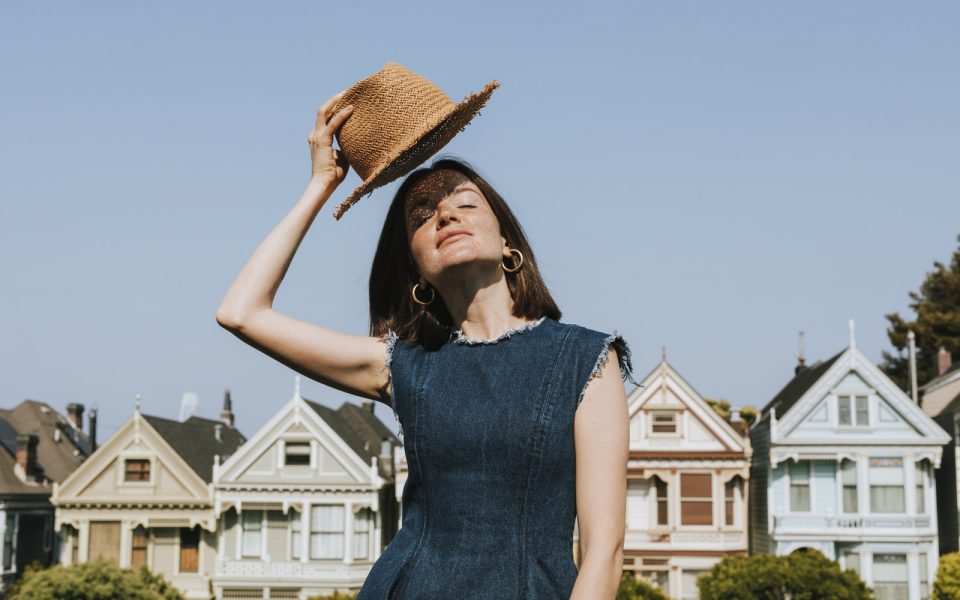 In a time of change, you may feel a little out of control. You may feel like you are not living up to your expectations for yourself.
Just know it's okay to take a step back and have total control. You might be thinking… "Well we all know God is in control. No one has to give Him permission to take charge."
So what do I mean by this? There are times when we are spinning our wheels trying to force a situation to work, but nothing seems to work in spite of us doing everything we can.
I believe these are the times God is telling us to simply surrender our situation to Him. He's trying to do something new within us and for us, but we're fighting Him every step of the way.
Sometimes we get so caught up in fighting change that we put off actually dealing with it.
Denial is a powerful force, and it protects us in many ways. However, stepping outside of it and saying to yourself, "Things are changing, and it is okay" can be less stressful than putting it off.
Whether it's a breakup, career change, job loss, illness, having children, financial downfalls, moving, losing someone you love. Life happens. All of these are common transitions and stress triggers. How do you cope?
Here are 4 Biblical Ways to Respond When You Dread Change…
Contentment
Paul wrote to Timothy that "godliness with contentment is great gain" (1 Tim. 6:6), but for Paul it didn't come naturally any more than it does for us. Paul had to learn contentment, as he wrote, "I have learned in whatever situation I am to be content" (Phil. 4:11b).
Paul didn't let his contentment rest upon circumstances but upon God, and thankfulness really helps. It's hard to be discontented when you're thankful.
Have you heard that we all live under one of two tents? They are the tents of discontentment and contentment. Where you live is up to you.
Sovereignty
Does Romans 8:28 ring a bell for you? This verse says that "we know that for those who love God all things work together for good, for those who are called according to his purpose."
The sovereignty part comes out with verse 29: "For those whom he foreknew he also predestined to be conformed to the image of his Son, in order that he might be the firstborn among many brothers."
Being conformed into the image of Christ is hard and sometimes painful, but God is sovereign and knows the end from the beginning; thereby, we can fully trust in Him at all times.
Trust
If I tell my child that I'm coming to their music program, they know from experience that they can count on me.
The difference is that things happen that can prevent me from being there, but nothing is impossible for God (Matt. 19:26).
Can't we trust a God Who can do all things? He is infinitely more trustworthy than anyone. That can help us cope with the change we're facing.
The Kingdom
While being imprisoned, Paul wrote to the church at Philippi and said, "I press on toward the goal for the prize of the upward call of God in Christ Jesus" (Phil. 3:14), showing that he is not focusing on where he was then but where he'd be in the future (Rev. 22).
Paul would look at his present circumstance and then place that against the eternity with Christ, as he wrote, "I consider that the sufferings of this present time are not worth comparing with the glory that is to be revealed to us" (Rom. 8:18).
Today is off the charts when you try to compare it with being with God! That can help you cope with change, knowing that this is not your home.
Conclusion
It's hard to cope with change. We are creatures of habit. It's hard for us when we get out of our routines, but if we live in contentment with God, if we understand that He is sovereign over all that happens, if we see that we can completely trust Him, and if we fix our eyes upon Jesus, we can cope with almost any change that comes into our lives.