5. You're pursuing him, Not Your Purpose in Him
When we put all our focus on pursuing a guy, we lose our ability to seek God's plan for our life, and it easily becomes secondary. We need to pursue with purpose His purposes for us, instead of a man's.
Rick Warren, had it right when he said, 'find your purpose before your mate'. By doing this we can truly live out God's calling through our giftings. If we don't find our purpose and if we jump into a relationship first; we can have the tendency to feel resentful and therefore, not be used as effectively for the Kingdom of Christ.
If we trust God we can pursue Him and when we do, His purposes for our life become evident.
If he's the right guy, he will want a woman who pursues Christ first and he will in turn pursue you.
''Set your minds on things above, not on earthly things''. Colossians 3:2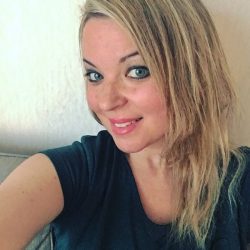 Latest posts by Alicia Mckenzie
(see all)