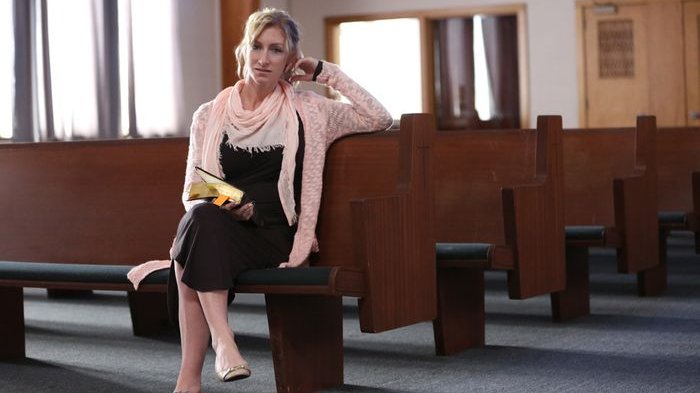 Crystal Bassette used to make $250,000 a year. She owned sports cars, a huge mansion in Malibu, a luxurious life with workers at her beck and call. Practically had everything money could buy, but she was very unhappy. She made her money from starring in adult films, but the shame she felt drove her into self-destructive lifestyle.
However, after finding Jesus, Crystal not only turned her life around, but she also became a pastor. This former porn star has an amazing testimony you just have to hear.
Crystal never had any plans of joining the sex industry. She was an honor roll student and varsity cheerleader. But the sexual abuse she experienced as a child left her in a troubled state of mind that eventually led her to fall into pornography.
"I was sexually abused when I was a child by two different people. So I went through a lot of stuff as a kid. It's wordless. I'm alright now but it took me a long time. I went through a few years of therapy and stuff and so I realized why I was choosing the life that I did."
At just 16, Crystal got pregnant and desperately wanted to give her son the best life possible. Having grown up in a struggling background, Crystal thought that meant possessions.
Determined to be able to provide for her son, she left for California, with the dream of becoming a model or movie star. But living in California turned out to be very expensive. While trying to pursue her acting and modeling career, Crystal begin stripping to make ends meet.
While stripping, an agent recommended she try adult films. The money offered enticed Crystal into giving it a shot.
After the first shoot, Crystal was given a hefty paycheck, but was tormented by shame.
"I remember after the scene, I sat in the shower for about two hours crying. Then I stopped after that shoot and didn't go back for about one month. I ended up going back to it again and that's when I was numbing myself through taking pain medicine and drinking alcohol to get through the scene."
That marked the beginning of a cycle of alcohol abuse and a destructive habits that became Crystal's life for the next ten years.
Crystal credits her reunification with Christ to several life-changing events. She was involved in a horrifying car accident in 2014 when she got behind the wheel drunk.
Thanks to God she survived the crash, but she was left with a broken nose, stitches down the side of her face, and a totaled Escalade. That crash turned out to be an eye-opener for Crystal, she could no longer ignore how out of control her life had become.
She decided to start going to church with her sister, that's where her heart truly encountered God.
"The day I was saved, I felt like the preacher was just speaking to me directly. It was like he was preaching to only me and you know that day I felt God was talking to me through his preaching and everything he said felt right. I got down on my knees and was just praying to God to just release me from everything and my mom was there and my sister came over and were just all crying."
Crystal made the decision to leave the porn industry for good. She left that whole lifestyle behind and became a completely changed woman.
Soon afterwards, she met her husband, David who is a pastor and the two got married in 2014. Crystal went back to school and earned her degree and also became a pastor.
However, finding a job was a struggle. Most employers turned her away because of her previous job.
Crystal eventually became a paralegal, and together with her husband, David, heeded God's call and started their own church. And God is using Crystal's past in a special way.
"My past made me who I am today and God has changed my life completely."
Crystal's story is inspiring to say the least. It is evidence that however far away you stray from God, He still loves you very much and will welcome you back with open arms when you seek Him out.
Watch her incredible story in the video below, but please be aware that it contains some images and clips from her past that could be considered offensive.