3 Reasons We Go Through Pain:
It's hard to imagine, but we ought to thank God for our pain. If there wasn't pain, we'd suffer serious injury or death.
We must realize that every Christian will suffer, however Christians should recognize that their suffering and pain has a purpose to it.
Maybe you didn't realize it, but there is actually a productive purpose in our pain.
Here are 3 Reasons We Go Through Pain:
1. Pain Can be Lifesaving
When we get a physical pain, it's usually our body trying to tell us something, primarily, something's wrong.
If not for pain, which we generally don't like,
we'd burn ourselves and get infections,
we'd end up bleeding and not even know it,
or even have a concussion, with no headache… we'd get suffer a brain injury, because we would never know.
If there's no pain, then that's good, right? Not exactly.
If God had not created within us a response to injurious things, which is what pain is, then we could possibly die. So pain has a protective purpose to it.
The burst appendix can make us seek emergency treatment because it's so painful, but that pain saves our lives.
Pain is a warning sign that tells us, "You need to get help." If not for our pain, we'd have no protection against injury, so when you think about it, pain has a protective purpose to it.
2. Pain Serves as a Warning Light
Pain sometimes comes as a warning that you need to change something. It can be that we need to change our ways, bad habits, or anything that is causing us emotional or physical pain.
Like a warning light on the dashboard, or the Check Engine light, pain can act as a warning that something's wrong, and it's not always physical pain.
Emotional pain can be just as bad or worse than physical pain. Physical pain may go away in time if there's physical healing, but if it's an emotional scar that's cut you to your heart, then that's a lot harder to bring healing to, not to mention relief.
It takes God Himself to comfort us in all of our afflictions (2nd Cor 1:4). It's a good thing to want to know Christ more, so here's a way that the Apostle Paul found helpful; suffering!
That's not what most people usually think about when they want to share in the things of Christ, but "as we share abundantly in Christ's sufferings, so through Christ we share abundantly in comfort too" (2nd Cor 1:5).
Many want to share in the things of Christ, but most people don't think about or seek after things like Paul, who was "always carrying in the body the death of Jesus, so that the life of Jesus may also be manifested in our bodies" (2nd Cor 4:10).
If you're going through emotional or mental pain and anguish right now, you're not going through it alone. Jesus knows what you feel because He has suffered abandonment, humiliation, been forsaken, accused and then tried and murdered, even though He was without sin.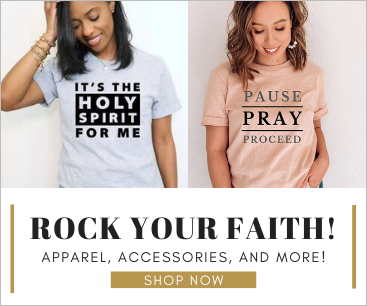 Let your deep pain bring your attention to the "Go to Jesus" light in your heart.
3. Pain Causes us to Seek God
If pain makes you reach out in desperation to God, then that pain's had a good purpose to it.
There may be times when nothing no one but God can help. You've tried everything you can but you're still in pain, either physically, mentally, or emotionally.
You have nowhere else to turn to…you are out of options. You are at a dead end, the end of the rope, or come to an end of yourself. God says, "Finally, I was waiting here all the time."
It is just "As a father shows compassion to his children, so the LORD shows compassion to those who fear him" (Psalm 103:13), and "he knows our frame; he remembers that we are dust" (Psalm103:14).
If we flee to the psalms, I think we'll flee to God. It shows us God's heart for those who are crushed. If you're crushed right now, and feel God is far away, the truth is, "The LORD is close to the brokenhearted and saves those who are crushed in spirit" (Psalm 34:18).
Peter walked on water, but when he took his eyes off Jesus, he started to sink.
We must keep our eyes on Jesus or we too will sink. Even when we are in pain; Especially when we are in pain.