I was raised in church as a little girl, and I renewed my relationship with God over 15 years ago after deciding to go my own way for a number of years. 
If you are anything like me, you thought that once you completely surrendered your life to Christ all of the suffering would end. 
Unfortunately, suffering is a part of life, and it is also a part of the Christian's life.  
The difference is that once we enter into new life with Christ, our suffering takes on a new meaning. 
Our ability to understand the spiritual truths concerning testing and hardship is vital to our continued spiritual growth and development. 
I want to share with you the following four spiritual truths that have helped me to overcome many difficult and trying times in my life…
1. Suffering is temporary.  
"In his kindness God called you to share in his eternal glory by means of Christ Jesus.  So after you have suffered a little while, he will restore, support, and strengthen you, and he will place you on a firm foundation." (1 Peter 5:10)
While you are in the midst of your suffering, it seems to feel as though it will last forever.  It's easy to get caught up in the "fact" that you are experiencing hard times and neglect God's truth.  The truth is that He has called you to share in his eternal glory because He loves you, and your suffering is only temporary. 
Focus more on what's waiting for you on the other side of your suffering:  restoration, support, strength and stability. 
If you rejoice in the truth of God's eternal word, it will ease the pain of what you are currently experiencing.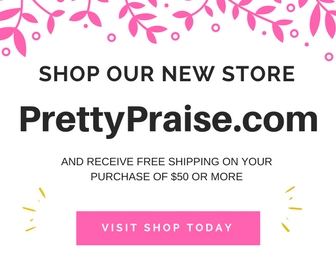 Remember, it's only temporary!

Dr. Erica Wyatt is a single mother of four beautiful children, the author of "Striving to Live a Life of Purpose:My Journey from Teenage Mom to PhD Graduate,an educator, and a Christian Life Coach

Latest posts by Erica Wyatt (see all)

​
COMMENTS