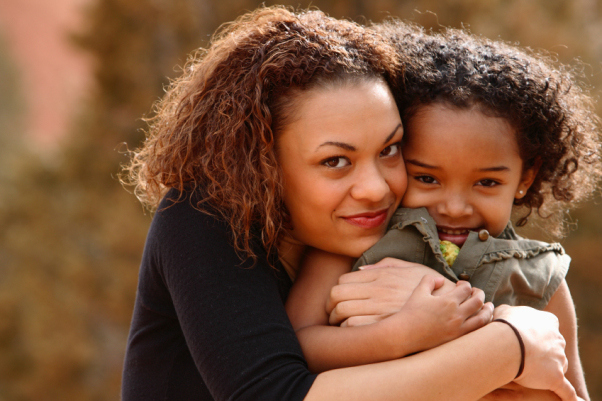 Are you teaching your kids a lesson in humility?
Does your child realize how truly blessed they are? Do they recognize God as the source of their blessings? Sometimes being able to give them everything they want, can be a curse if you're not careful.
Train up a child in the way he should go; even when he is old he will not depart from it. (Proverbs 22:6)

I remember when my daughter was in Elementary School. I would prepare a packed lunch for her everyday before sending her off to school.
Well, one day I decided that instead of just dropping her off and heading to work, I would stay a while just to observe my daughter in her class.
We pulled up to her school. We were a little early so we decided to just find a nice area to sit and wait for the bell to ring.
As soon as we sat down, her bestie arrived. They said their 'good mornings' and we began to walk toward their class. We passed the cafeteria where there was a LONG line of children waiting to get served breakfast. My daughter took one look at that line and turned to her friend and said "We don't talk to people who eat cafeteria food huh?"
Put on then, as God's chosen ones, holy and beloved, compassionate hearts, kindness, humility, meekness, and patience (Colossians 3:12)
MY MOUTH DROPPED!!! "Did I just hear her correctly? " "No… I'm hearing things. "
Once in class, I observed her being "short" or shall I say indifferent with a certain little girl. I decided that this was not the place to address it but, there was definitely going to be a conversation about it later.
Later that day, I picked my daughter up from school and when I asked her why she was being so mean to the little girl, her response was "because she wears the same clothes to school everyday".
Take my yoke upon you and learn from me, for I am gentle and humble in heart, and you will find rest for your souls. (Matthew 11:29)
I wanted to cry. Is this what I was teaching my child? Had I failed at being a parent?
We had a life changing conversation on the way home and for the next couple of weeks she became very familiar with the cafeteria food. ( A little humble pie never hurt nobody!)
My daughter learned a very valuable lesson that day: Never look down on anyone because of their circumstance. That day, my daughter realized how blessed she truly was.
She never forgot that conversation and for that I am forever grateful.