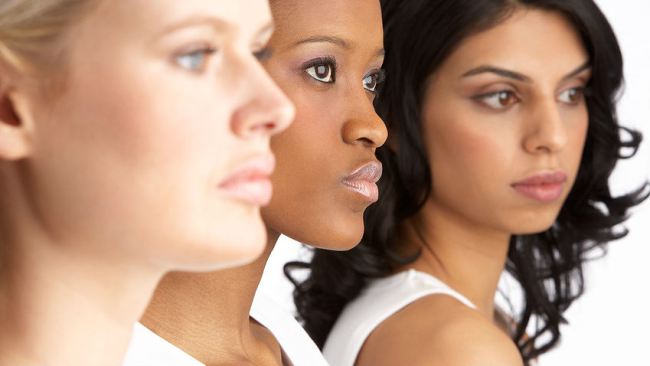 10 Pieces Of Advice Every Woman Needs To Hear
As a mother of a teenage daughter, I often look back and wonder where all the time went.
I mean just yesterday I was changing her diapers. (or so it feels). Watching her grow up into a wonderful little lady has started me to thinking about life, relationships, spirituality, and all the other things I wish I could have done differently.
Things I wish my mother had told me, things I would tell my daughter, and things I would tell my younger self.
These things we already know, but sometimes we just need to be reminded.
Here are 10 Pieces Of Advice Every Woman Needs To Hear…
1. Your worth is not defined by what others think of you.
You may be trash according to them, but you are priceless to Him.
You need to develop tunnel vision to your purpose. Once you develop that, No one can stand in the way of your vision. It's too important.
Whatever it is that God has placed within you to do, do it! And don't let anyone convince you otherwise.
Some will laugh at you… And some will try to discourage you. Some will even try to sabotage you. Don't focus on them.
Not everyone will be happy about your happiness. Pay more attention to your creator than your critics.
I praise you, for I am fearfully and wonderfully made. Wonderful are your works; my soul knows it very well. – Psalm 139:14
2. Just because everyone is doing it, doesn't mean it's right.
Never feel the need to "fit in".
As Christians, we have an obligation to stand out from the rest of the world.
When you don't know what to do it might seem like a good idea to do the same thing everyone else is doing.
After all, if everyone else is doing it, It can't be that bad, right? WRONG!
It doesn't matter how much times change, the Bible doesn't. A good rule of thumb when you can't decide what to do is ask yourself " Does my choice conflict with God's word?"
If it does, Don't make the mistake of following the crowd. It's not worth it.
You shall not fall in with the many to do evil, nor shall you bear witness in a lawsuit, siding with the many, so as to pervert justice – Exodus 23:2
3. Tough times are only temporary.
Every time it rains, it stops raining.
Every time you get hurt, you heal.
After darkness there is always light.
No matter how difficult the situation is, keep pushing forward in Faith and remind yourself that troubles don't last always and tough times are only temporary.
It might not seem like it now, but trust me… things will turn around. God will see you through. Remind yourself of this everyday if you have to.
And we know that for those who love God all things work together for good, for those who are called according to his purpose. – Romans 8:28
4. Attitude is everything.
I can't stress this enough.
Your attitude determines the outcome of every situation in our life.
You can let something break you or you can let it make you stronger. The choice is yours. "A bad attitude is like a flat tire. If you don't change it, you'll never go anywhere."
I strongly suggest daily affirmations. Read them before you start your day. Read them when you feel yourself getting anxious or uneasy.
I can't stress enough how this has helped me on many of days. One positive thought can change your whole attitude.
Whatever is true, whatever is honorable, whatever is just, whatever is pure, whatever is lovely, whatever is commendable, if there is any excellence, if there is anything worthy of praise, think about these things. – Philippians 4:8
5. Mean Girls aren't cool.
A pretty face is nothing if you have an ugly heart.
This may seem erroneous considering we live in a time where everything is about looks, material things, social media likes and followers.
But remember this… If the only way for you to feel good about yourself is by putting someone else down, you have a lot to reconsider about yourself.
There's nothing cute about putting others down. Treat others the way you want to be treated and remember God only sees the beauty in our hearts.
Be kind to one another, tenderhearted, forgiving one another, as God in Christ forgave you. – Ephesians 4:32
6. Respect starts with Self-Respect.
It all starts with you.
Respect yourself and others will have to respect you as well.
In relationships, people can only treat you the way you allow them to treat you.
No, you can't control the way others act, but you don't have to tolerate it neither.
Oh and just in case you're wondering… you can forgive and move on. Forgiveness does not mean you have to stay in toxic relationships. FYI… I'm not talking to the married folks right now.
Whoever gets sense loves his own soul; he who keeps understanding will discover good. – Proverbs 19:8
7. The little things are what matters the most.
Sometimes we pray for material things… and that's fine, but don't forget the things which money can't buy. ( your health, your family, your friends )
Happiness isn't about getting what you want all the time. It's about loving what you have and realizing how blessed you are to have it!
Material things are a bonus. Let's not make our entire existence and worth depend on them.
The house, the car, and the designer brands don't mean a thing if you're neglecting the most important things that should matter the most.
Keep your life free from love of money, and be content with what you have, for he has said, "I will never leave you nor forsake you." – Hebrews 13:5

8. When one door closes, another one opens.
…And most of the time, an even better one.
God sometimes closes doors because it's time for us to move forward.
And that's a good thing because we often won't move unless circumstances force us to.
Just know that the opened door might not be exactly what you had in mind or what you've prayed for, but it will be exactly what you need. Sometimes we don't even realize how much we need it at the given time.
But God knows our every need. So remember that when He closes a door.
…then the LORD your God will restore your fortunes and have mercy on you, and he will gather you again from all the peoples where the LORD your God has scattered you. – Deuteronomy 30:3
9. Faith makes things possible, not easy.
…And Faith without works is dead.
You've got to work hard and pray harder.
Remember… anything worth having is worth working for. They'll be days when you'll want to give up, Don't!
I always tell my daughter… "God will guide you, but you have to be willing to move your feet."
Don't just pray and expect God to bless laziness. Do your part and trust God to do the rest.
Whatever you do, work heartily, as for the Lord and not for men – Colossians 3:23
10. Without God you are nothing.
No matter how big you get, never forget where He has brought you from.
Be humble. Realize that you are blessed to have the things you have. They are gifts from God. They are not owed to you.
I've seen people who were "Holier than though" while they were going through something . They prayed, read the Bible, fasted, went to church every Sunday, Bible study on Wednesdays, tithed, and did everything they thought would be pleasing to God.
BUT… as soon as their situation shifted for the better, it was as if God had nothing to do with it.
If you don't remember nothing else, remember this… you need God EVERYDAY! Not just when you're going through something.
I am the vine; you are the branches. Whoever abides in me and I in him, he it is that bears much fruit, for apart from me you can do nothing. – John 15:5