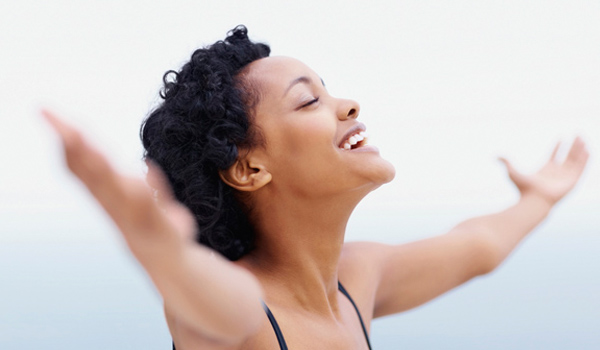 Today you may be thinking… Today I don't feel like praying. I don't feel like worshiping. I don't feel like being Christian like. I just want to be angry. I don't want to fight anymore. I just want to say forget it all. I'm struggling with feelings of anger. I pray and it feels like God is silent. I know that He's listening and I know that He's working things out for my good. However, my mind, body, and soul has not come to accept that yet. My heart hurts. I feel like I can cry at any minute. I feel let down and just wish that the stress would let up. Where are you God? …….. (He says) I am right here!
(Hebrews 13:5-6) – Let your conduct be without covetousness; be content with such things as you have. For He Himself has said, "I will never leave you nor forsake you." So we may boldly say:
"The Lord is my helper;
I will not fear.
What can man do to me?
There are days when we don't feel like giving God praise, there are days when negative feelings and emotions take over to the point that they consume us and our every thought and movement.
These are the times when we must pray the most. When our souls are weary the devil is at his best- just waiting to attack. We're ready to give up, we're ready to throw in the towel and say forget this I've tried and tried, but there's no other way out.
God says "NOT SO! It is now that I am doing the most work. It is now that I am turning that mistake into a miracle! It is now that I am using that thing that the devil meant for your bad as the thing which will transform your life for the good."
The road is not easy. The race is not always given to the swift, but to those who persevere, endure and declare victory in Jesus name. Where you are today is not where you will finish. I know you have tried and tried, what seems like in vain to have peace. You have tried and tried to be positive and trust that God will take care of those things which concerns you but you don't see it getting any better.
Well I'm here to tell you that although you don't see it, although you can't feel it, God is working behind the scenes to work that situation out. I know you're saying well come on Jesus but you must remember it's in God's time and not our own. There's a purpose and a plan for the enemy's attacks against you. God would not allow such trouble if He did not want to use it for His good. We cannot become weary in well doing for the Bible says in due season we shall reap if we do not give up.
So I declare today your reap to be healing in your body, reap be healing in your emotions, reap be financial miracles, reap be the salvation of your lost family members. We shall reap if we do not give up. When it seems like God is far from you, draw closer to Him and He will sustain you. He will keep you and He will bless you.
Prayer For Today:
Father God,
Forgive me for not allowing You to move how You want to move in my life.
Lord I am down and You are the only one who can pick me up.
Please don't take your hand off of me God but allow me to take my hand off my situations.
Please help me to forgive those who have hurt me.
Please help me to forgive those who persecute me. Give me the strength to smile when all I want to do is cry.
Your word says the JOY of the Lord is my strength so right now God I'm calling on you for strength.
Please lead me and guide me in your way God so that everyday no matter what happens or how many times the devil attacks, I will walk in the purpose and plan you have placed on my life.
In Jesus' name I pray,
Amen.