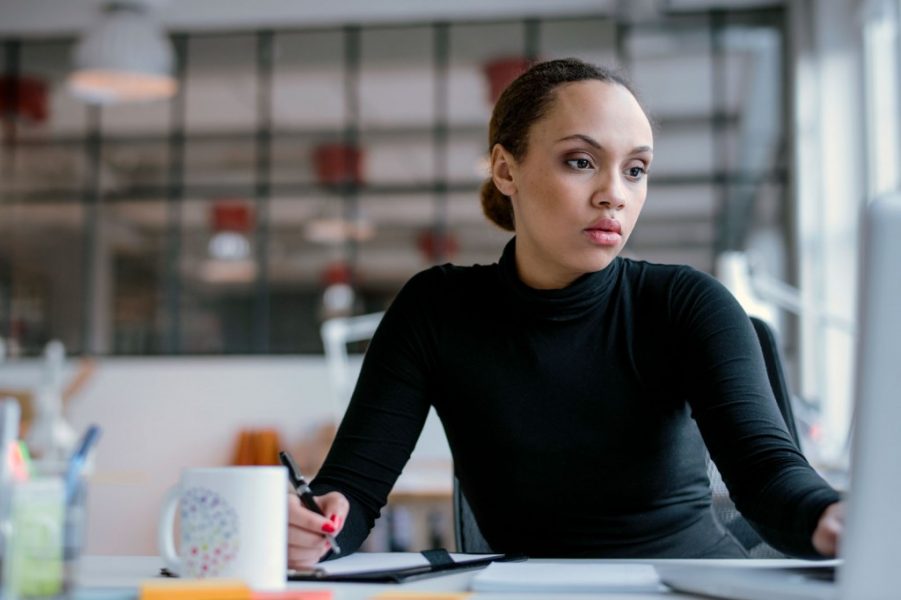 The game of chess is an interesting game where one tries to capture the king to become the victor.  
I love how this game provides an opportunity for the underdog to win.  It's not over until its over.  Even if all the major playing pieces are taken, its still possible to win.  
In chess, the pawn can become a queen.  The pawn is merely an underdog until it makes its way to the other side and changes the trajectory of the game. The game of chess requires perseverance and patience.  
How many of us give up before the end of the game? Is it because we are weary and tired?  Or have we lost the confidence to believe that we can win?
In life, Satan can play us like pawns in his game of evil.  He throws temptations in our path trying to lure us away, he whispers lies in our ears to make us doubt and seduces us to believe life is better in the green grass.  He waits until we are at our weakest, most desperate moments to make his move.  He is evil and uses sneaky strategies to make us move where he wants us.  
We don't have to fall victim to Satan's evil schemes.
Here are 3 Strategies Satan Uses Against Us…
1.

 

Unforgiveness-  
Satan's role in our lives will always be to tempt us.  When there is unforgiveness in our lives, Satan will always use this against us to tantalize us to the point of destruction.  
Unforgiveness opens a door for the enemy to cause division and chaos in our lives.  
Satan seduces us into believing holding onto unforgiveness is a better solution than forgiving others.  
Forgiveness provides an open door for unity, harmony and peace in our world.  Forgiving others allows an opportunity for the underdog to win.
2 Corinthians 2:10-11 NIV, "Anyone you forgive, I also forgive. And what I have forgiven–if there was anything to forgive–I have forgiven in the sight of Christ for your sake, in order that Satan might not outwit us. For we are not unaware of his schemes."
2.  Fear-
 Satan will do anything he can to elevate our fears, trying to make them greater than God.  One of his primary purposes is to instill fear in our lives and take our focus off of God.  
The other day my daughter and I were at the park when my daughter said, "I'm thirsty."  I said, "There is a water fountain over there, go get a drink of water."  My daughter said, "I want a drink of water, but there is a wasp over there."  I went over to inspect the situation to find the wasp had already left.  I told my daughter the wasp was gone, but she wouldn't go near the water fountain because she was still afraid she would get stung.  Even though the wasp wasn't there anymore she still wouldn't go near where it was.
How many times has the enemy done this in our lives?  He instills fear in us so we can't go where God is trying to lead us.  
Allowing fear to dictate and control our responses and actions will always keep us from God's greater plans.  When fear is greater than God, we will always live a defeated life that is stuck.
When God is greater than fear, we will always live a life that is filled with His abundant blessings and victory.
1 Peter 5:8 NIV, "Be alert and of sober mind. Your enemy the devil prowls around like a roaring lion looking for someone to devour."
3.  Seduction-  
The enemy will do anything to cut, kill, steal and destroy us (John 10:10) and keep us from the abundant life God desires for us.  He seduces us to believe his ways are better.  
He wants us to focus and put our faith in our circumstances and our own strength.  
The enemy wants us to seek our acceptance in what the world says, find our truth in our comparisons of each other and receive fulfillment in temporary things.  
He wants to keep us away from what God is able to do and take away any hope or confidence we have.  
He wants to hold us captive, prisoners in our own skin, blind in the world we live and deaf to hear what God is trying to tell us.  
He is relentless and will stop at nothing—until we allow God to intervene. When we say 'yes' to God and allow Him to intercede on our behalf, Satan doesn't have a chance.  
We must stay alert to his evil tactics, pray without ceasing and trust in God with all of our hearts and minds (1 Peter 5:8, 1 Thes. 5:17, Prov. 3:5, Matt. 12:30).
Revelations 2:10, "Do not be afraid of what you are about to suffer. I tell you, the devil will put some of you in prison to test you, and you will suffer persecution for ten days. Be faithful, even to the point of death, and I will give you life as your victor's crown."
God is greater.  Satan can never change what God has already done. God has gone ahead of us and conquered death.  He has made a plan so the enemy can never defeat us when we trust in Him.  
When we love God with all of our hearts, all of our minds and souls, He is greater than he who is living in the world (1 John 4:4).
Have you been victim to Satan's evil schemes? 
What strategies has Satan used against you?
2 Timothy 1:7 NIV, "For the Spirit God gave us does not make us timid, but gives us power, love and self-discipline."
Life is more than just being a pawn in Satan's game of evil.  We can stay one step ahead of him when we stay in the Word by reading our Bibles, when we stay in direct communication with God through prayer and trust in His plan for us.
God's love and grace are transformational.  We are victorious when His word is alive and active in our lives! 
Be alert and pray without ceasing, it will crush the enemy's strategies and keep you guarded against his schemes.   

Latest posts by Heather Gillis
(see all)