1. Visualize:
Visualize your greatness.
Stop seeing yourself as stuck in your current state of life. After all, how can you prepare for something if you don't know what the something is? It would be like going a trip and asking for directions but not knowing your final destination. You would just wander aimlessly and accomplish nothing.
God has a way of showing you your potential for greatness. It is usually something that we don't share with many people because we think it's too big for us. We shouldn't be discouraged by this, but encouraged. Of course it is too big for us, it is God's vision and he is using us as his vessel.
God gave Abraham a visual of his future and it was breathtaking!
"He took him outside and said, "Look up at the sky and count the stars–if indeed you can count them." Then he said to him, "So shall your offspring be." Genesis 15:5
God's vision for you will probably take your breath away! Take note of the thoughts and images that God puts in your head concerning your purpose. Write those things down or find a creative way to display those dreams so that you see them daily.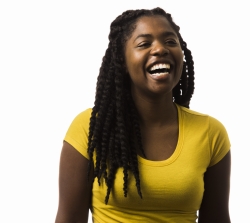 Latest posts by Nina Elaine
(see all)