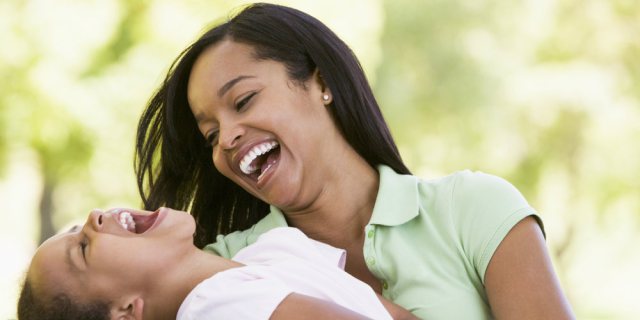 When I was 18, I was diagnosed with a form of hyperplasia/endometriosis. I was told it would be difficult for me to get pregnant, and believe me, I tried. I had a vision in March 2012 of me holding a little girl in my church. Back then I didn't know anything about visions, I didn't even know God's voice. I brushed that vision off like it was nothing. September 2012, I received news from my doctor that I was pregnant.
I remember saying to people that I didn't care whether the father of my child was in me and my child's life, that I could do it by myself. I cry everyday because now I regret and I am so sorry for saying that, for now I am a single mother of a 9 month old girl.
The father of my child used to tell me that he could see himself having a daughter with me. However, when I got pregnant, he left.
He came back after 3 months of disappearing on me, he made plans for us and everything. 5 days before our daughter was born he left me, again, this time for another woman.
It hurt me so bad, I was confused, I laid on the floor of my apartment, that very moment I wanted to die. I never thought in a million years something could hurt so bad. I prayed and prayed until I heard something, anything, God's voice came to me and he told me to be patient, and with those words he lifted me, physically and spiritually, off of the ground. That next Saturday I went to church and gave my life over to Christ, upon praising The Lord, I was sent a vision of the father of my child on his knees saying I should've done this a long time ago (I took it as he was proposing to me.). I didn't know whether that was from God or if that was just my heart's desire. I still don't fully know all I can do is have faith and trust God that he put me in this situation for a reason and that it will later be revealed.
Ever since then things have gotten worse between the father of my child and I, we have gone from being (to me) best friends to worst enemies. However, God has encouraged me the entire way, he's fed me his scriptural word and personal words to uplift me, he's used people like my pastor to speak to me in the spirit.
From my vision to now, I've heard sermons as I was going through in the beginning about faith (Hebrews 11), to enduring (James 1), to preparing for your victory. Even though my friends and family don't believe, nor do they understand. It hurt because they would tell me that "God doesn't work like that", that "God doesn't change people, he only changes situations." Well I know that the God I serve can do exceedingly and abundantly above all that we ask for. So I thank God for people like you that believe in the power of God, His hidden knowledge given to us from heaven, and His love for His people.
I know God has a plan for everyone, a perfect time and his perfect will to be done in our lives. I'm not waiting for this man to realize that I'm worth it, I'm not waiting for him to get himself together, I am waiting for God to fulfill his promise to me. I thank you for taking the time out to read this. I will continue to let God use me and that his will be done in my life. I know at the end of this trial God will get the glory.

Latest posts by The Praying Woman
(see all)