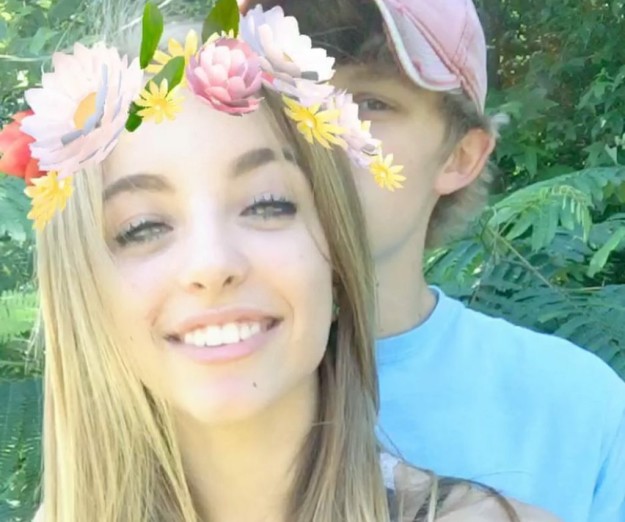 Meet Reagan Lee, 16, and Garrett Chisum, 18, a couple from Georgia.
Lee told BuzzFeed News that early on in their relationship she was going through "tough times."
So Chisum gave her his personal Bible and highlighted one of the pair's favorite verses.
That was a moment of inspiration for Lee, who set out on a major labor of love: personalizing and illustrating a full Bible for Chisum.
"I figured a Bible would be a cute, really pure gift," she said. "And knowing my boyfriend, I knew he would love it even more if I customized it."
So she did. Every Single Page…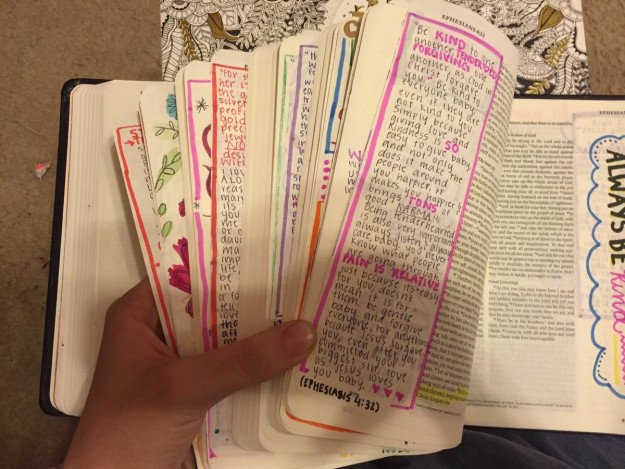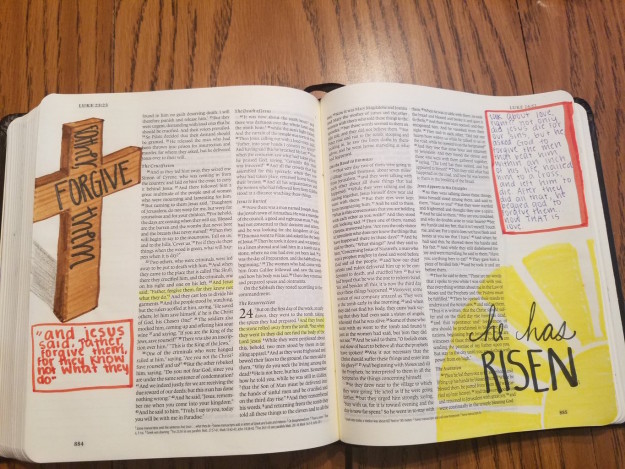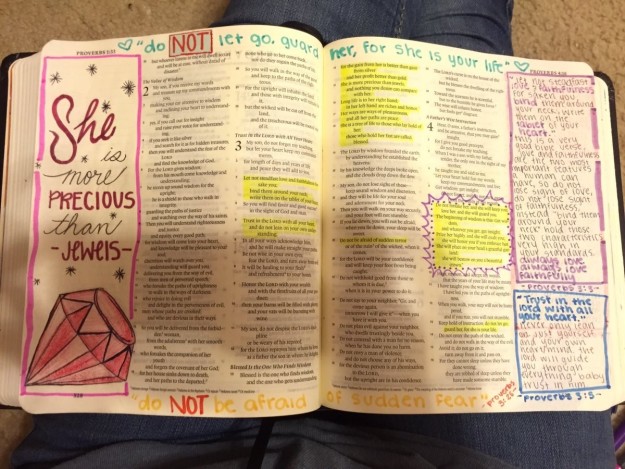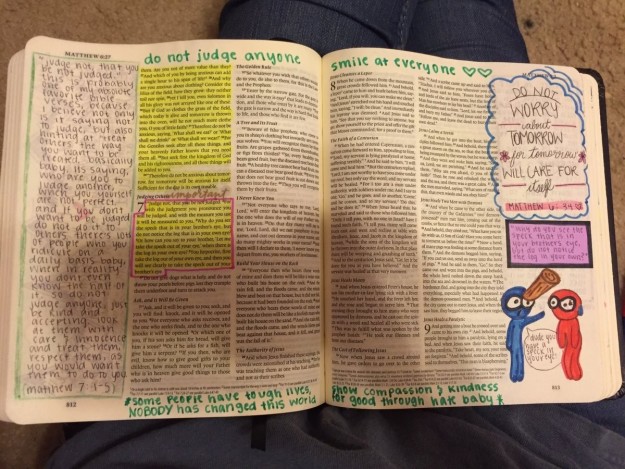 On Christmas day, Reagan Lee shared photos of the finished product on her Social Media pages with the following caption…
"My boyfriend said he wanted a bible for Christmas so I spent 3 months decorating every single page."
Lee said she got "a lot of negativity" from people because she drew on a Bible. But overall there was "much, much more support" for the project.