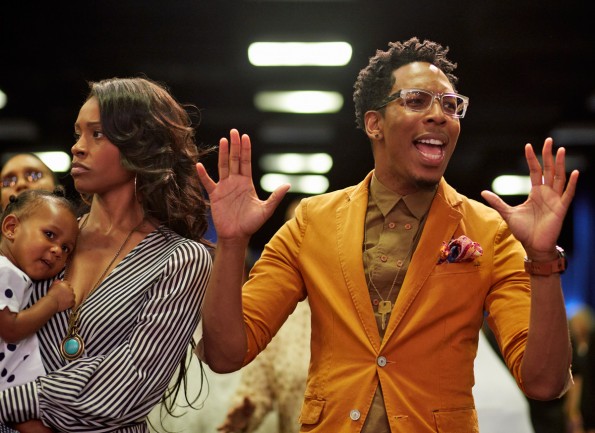 Oxygen has green-lit a solo show for Deitrick Haddon called 'Fix My Choir'
Produced by Pink Sneakers with John Ehrhard, Kimberly Ehrhard and Lauren Stevens along with Relevé Entertainment's Holly Carter and Jonathan Singer, and Deitrick Haddon all serving as Executive Producers.
In this bold and uplifting music-driven series, struggling choirs will get a chance of much needed mentoring with the help of gospel superstar Deitrick Haddon ("Preachers of L.A.") and Grammy-Award winning recording artist Michelle Williams of "Destiny's Child". Each week, the duo will surprise a community, school or gospel choir and help them find perfect harmony both within their music – and their members. They will dive deep into the members' lives to tackle the choir's core issues including leadership, inter-personal conflicts, artistic direction and presentation, doing whatever it takes to get these choirs back on track with perfect pitch and newfound confidence.
This is probably a good move from Preachers of LA. Your thoughts?