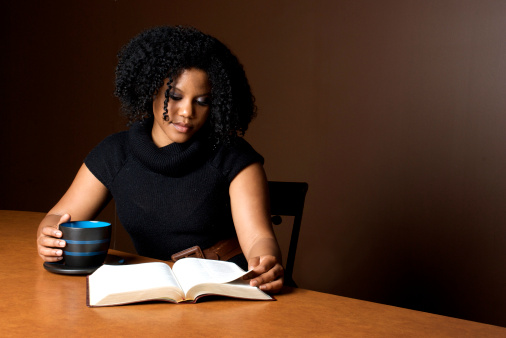 Don't Neglect Your Salvation. We neglect our salvation in the most sly ways, ways that we do not even realize. We neglect our salvation by walking around eating the bread of idleness (Proverbs 31) speaking ill about others, by not believing that God will provide over and above all of our needs, by not turning to Him in good times and in bad.
God wants us to be His best friends and to hold Him so close to our hearts. He wants to give us the inheritance He has promised, but when we are constantly going around negating what He has already promised us, His hands are tied. When we neglect our salvation even in ways that can seem small and insignificant, we neglect Him.
Hebrews 3:15 While it is said: "Today, if you will hear His voice, Do not harden your hearts as in the rebellion."
Be Faithful. Do not let your hearts harden because of this world and all the worldly, sinful things within it. We are children of the one true king and are already victors in this battle. If that doesn't make you happy then I don't know what will!! God calls us to look to Him for all things, and not accept the 'truths' of this world because God and His Word is the real truth. Encourage your friends and family to look to God, remind yourself to look to Him. God makes miracles out of messes and nothing is too big for Him. Start asking Him what He wants you to do and see your life transform.
Hebrews 4:12 For the word of God is living and powerful, and sharper than any two-edged sword, piercing even to the division of soul and spirit, and of joints and marrow, and is a discerner of the thoughts and intentions of the heart
Rest. God has given us a promise of rest. Sometimes there is nothing more for us to do. When you have asked God for something and are believing Him for it, there is nothing to do but rest and be in thanksgiving for whatever you know is coming your way. Whether it is financial freedom, a relationship breakthrough, or a breakthrough at your work or place of business God will take care of it, but you have to rest! Entering His rest in an empowering feeling because we have a God that loves us so much He wants to do the heavy lifting while we rest. Entering His rest also helps me to not negate what I have asked for with my words, because for me personally, I find myself starting to do that a lot!
Just remember to take His word for everything and everything will turn out perfectly.
His word is truth. We are so Greatly Blessed, Highly Favored, and Deeply Loved.