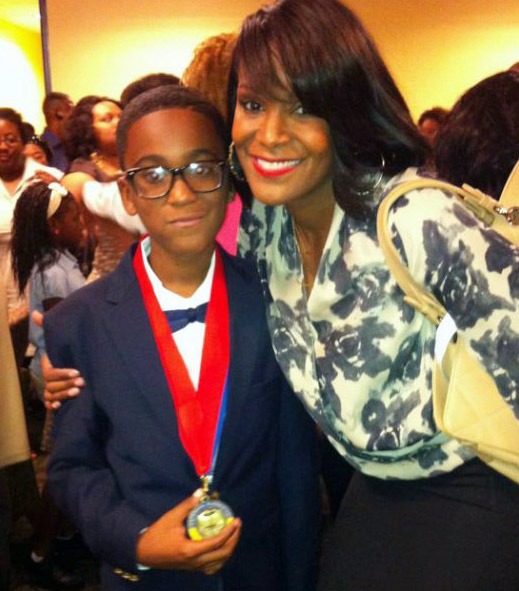 Years ago, my family had to decide whether or not to take my grandmother off of life support. She had suffered a stroke, slipped into a coma, and was pronounced brain dead. In spite of the doctor's daily reminders that the only thing that was keeping my grandmother alive was a machine, Our family made the decision to keep my grandmother alive on life support, until God said otherwise. We felt that it wasn't our decision to make. After a month and a half in a coma, she eventually passed away. But, I often wondered if we were acting selfishly by keeping her here to suffer.
Tameka Raymond and Ryan Glover now have the tough decision as parents to decide the fate of their 11-year old son, Kile Glover, who has been on life support since he was declared brain dead after a jet ski accident July 4th weekend.
According to the latest update in the tragic accident, Kile Glover's medical insurance is set to expire next month. The insurance company will no longer pay to keep Kile on life support and Tameka Raymond doesn't have the money to pay without the insurance. Sadly, The insurance company will only provide coverage for another couple months.
The family released a statement earlier confirming they are holding steadfast in prayer.
"We know God's in control, and are leaning on our faith in Him and His word at this most difficult time. We firmly believe in the power of prayer and ask that you all continue to pray and lift Kile up, as it's the best way we can all support him now."
Let's continue to pray for this family in this difficult time in their lives.
What are your thoughts? Have you or someone you know ever had to make the painful decision of taking a loved one off of life support?