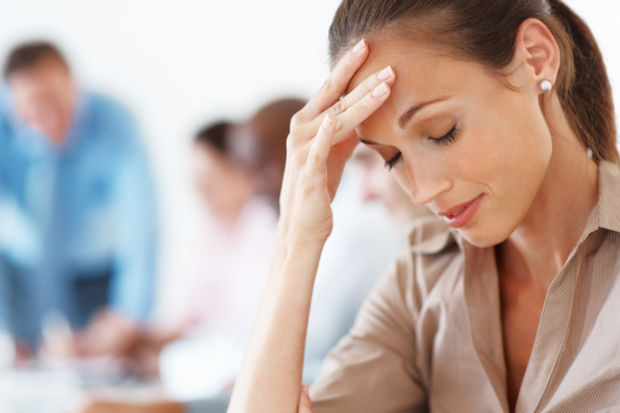 I recently met a young man who told me he was praying for God to get him out of a really difficult situation. Praying. Praying. Praying.
His life had been headed down a dangerous path and he was waiting for God to rescue him. He was making poor choices, stuck in a pattern of sin, and was desperate to turn his life around.
Yet, through it all, he had done nothing to get himself to a better place. He had sought no accountability. He had made no plans and taken no action toward improvement. He hadn't actually done anything to turn his life around. He was just praying.
I admire people of faith. It's important to believe and to live as though what you believe is already truth; to trust God completely, fully, recklessly.
The problem comes when people exchange the guise of "faith" for the role of passivity and sink into a pattern that lacks action and takes no responsibility. "Faith" without deeds can be paralyzing, particularly when we begin to expect God to live for us, rather than looking for him to work through us.
I heard a joke once about a man who was drowning, but he had faith that God would rescue him.
A jet ski came by, but he declined saying "I've prayed, and God will rescue me!"
A rescue boat came by, but again, he declined saying "No thanks, God will rescue me!"
A helicopter came by, but a third time, he declined saying "God will rescue me!"
And finally, he drowned.
When he awoke to heaven he approached God and asked him, "But Lord, you promised to save me". To which God replied, "I tried. I sent a jet ski and a rescue boat and a helicopter…but you never got on board!"
This story might get you to chuckle but I have found there to be so much truth in this concept, particularly within the walls of the church. And it's no laughing matter.
As a Licensed Professional Counselor (who also happens to be a born-again Christian), I run into people who don't always believe in my line of work. They are firm believers that prayer is enough. They dismiss the value of counseling, treatment, and therapy, considering it a man-made replacement for the power of God.
I'm a firm believer of prayer and encourage many of my clients to pray, and often I even pray with them. Prayer flings open the doors between heaven and earth, inviting the power of God to invade our situation. But you see, treatment doesn't negate prayer, it compliments prayer.
It is a beautiful partnership that challenges us to match our faith with action. It calls us to give to God what we can't control and to seek to change what we can.
Maybe you are feeling stuck in feelings, behaviors, addictions, sins, or struggles that you can't seem to manage on your own. Maybe the pain of your past or the fears of your present are paralyzing you from living your life the way God has called you to live. If so, I challenge you to consider the following things as you contemplate whether or not seeking treatment and counseling is right for you:
1. Are you dealing with a problem that seems to have a daily effect on your life? Problems come and problems go, that's the nature of humanity. But there are some seasons in life in which problems, negative feelings, or destructive thoughts, habits and behaviors start seeping into the day to day, becoming a part of our routine. These things can begin to take a toll on our life, effecting our relationships, jobs, and responsibilities. If you feel caught in a daily battle that doesn't seem to be letting up, maybe it's time to consider trying something new.
2. Is this something you have been struggling with for over one month and can't break free of on your own? Many times struggles begin small, and eventually snowball into something that seems way beyond your control. It may be an innocent habit, a deficit in communication, or a "small" sin that begins to take root in a way that you never imagined. When these seemingly insignificant seeds begin to take root, they can overtake your life and wreak havoc. Don't give your struggles the opportunity to settle in and grow by letting one more day go by. If you've been struggling with something specific for over a month, it's time to take seriously the prospect of counseling now.
Read the rest of this article here.