1. Hannah – faced with barrenness:
Hannah whose name means bitter, suffered greatly because she was barren.
During her time, a woman was esteemed by the amount of children she had. The more fertile a woman was the better she was treated.
Hannah was favored and loved dearly by her husband in spite of the fact that she did not produce any children for him.
We later find out in 1 Samuel 1:4, the reason why she was barren was because, "the LORD had closed her womb."
Hannah was taunted and teased by other women because of her condition. However, God had a plan for Hannah.
Hannah's Response
It wasn't until Hannah was pushed to her limit that she went to the temple and "In her deep anguish [she] prayed to the LORD, weeping bitterly" (1 Samuel 1:10).
Hannah wept and prayed pouring her heart out to the Lord to the point that the priest, Eli thought she was drunk. She explained to him that she was crying out to the Lord and the priest blessed her.
"Early the next morning they arose and WORSHIPED before the LORD and then went back to their home at Ramah. Elkanah made love to his wife Hannah, and the LORD remembered her". (I Samuel 1:19)
God opened Hannah's womb AFTER she worshipped Him.
There is power in worship that can cause God to move any obstacle that is in your way.
2. David – the death of his son:
2 Samuel 2: 19-20: "David noticed that his attendants were whispering among themselves, and he realized the child was dead.
"Is the child dead?" he asked. "Yes," they replied, "he is dead." Then David got up from the ground.
After he had washed, put on lotions and changed his clothes, he went into the house of the LORD and worshiped. Then he went to his own house, and at his request they served him food, and he ate."
David, a man after God's heart, suffered the loss of his son. David unlike most people knew his son was going to die as a result of his sin towards God.
I want to think David was prepared mentally because he was forewarned of the death of his son.
David's Response
However, no matter how prepared one can be, the actual death can be overwhelming. When you lose someone so dear to you, a part of you is gone.
David's response to the death was so unexpected it shocked his attendants. He simply changed his clothes and went to the house of the Lord and worshipped God.
There's no better place to be than in the presence of our creator bringing our broken hearts to Him in worship.
Psalm 51:17 states: "The sacrifices of God are a broken spirit: a broken and a contrite heart, O God, thou wilt not despise." God already knows and is touched to the very core when his children come to him with a broken heart.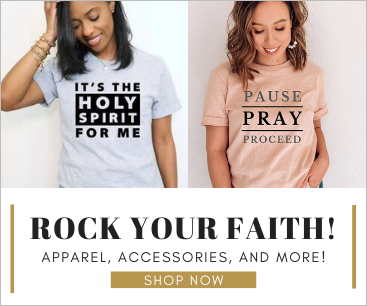 3. Job – the death of his family and loss of all he had:
Job is like no other in the Bible. Job's level of faith and his integrity proves his unyielding dedication to God. Job lost just about everything except his life. Job knew God and treasured his relationship with Him. God knew Job's heart their relationship was so strong that God offered his servant Job to be tested by Satan.
The beautiful thing about this story is that no matter how bad the trial got, Job still had the victory because God had a hedge of protection around him (Job 1:10).
What you are going through did not catch God by surprise. He knows and already has you covered and protected by his grace.
Within the first chapter of Job we see complete devastation unravel in Job's life. One by one as he gets bad news after bad news.
Job's Response
Job couldn't take it anymore and immediately "…arose, and rent his mantle, and shaved his head, and fell down upon the ground, and worshipped. And said, Naked came I out of my mother's womb, and naked shall I return thither: the Lord gave, and the Lord hath taken away; blessed be the name of the Lord." (Job 1:20-21).
Job not only worshiped God, but he praised God after such a great loss. With all that he went through Job may have questioned God but never once did he curse God. The story ends with Job getting double for all that he lost.
When you feel like you had the worst day ever take a minute and read the book of Job. It should immediately cause you to praise God because someone out there has it much worst.

Latest posts by Saviela E. Thorne
(see all)