[tps_header]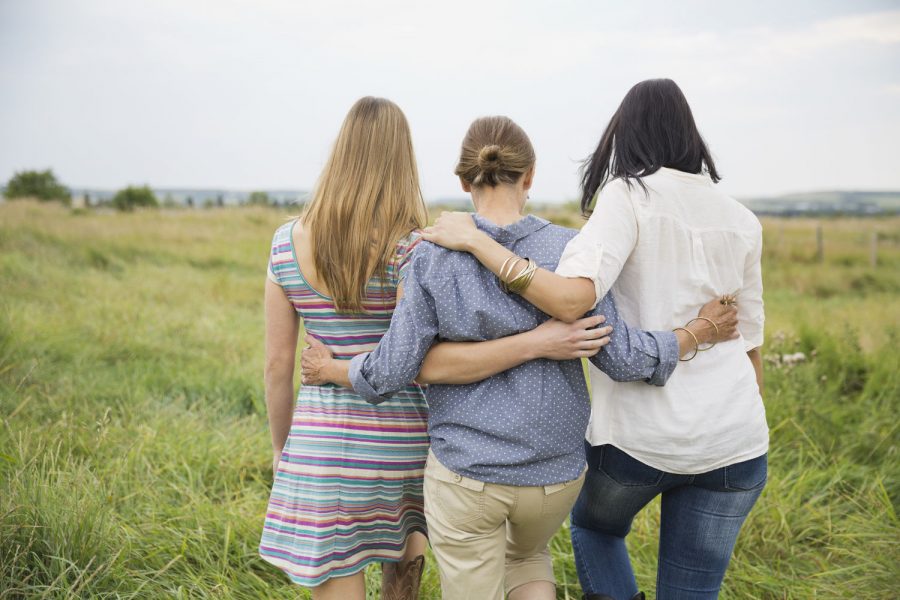 [/tps_header]
As I talk to more Christian women (and women who don't identify themselves as Christians), I hear a recurring theme.
"I can't stop doing this even though I know it's hurting me". And their "this" is anything from relational styles to personal habits.
And I completely understand how discouraging it is to feel like you're on your life's hamster wheel going nowhere.
You can see the outcome you want, but you can't reach it because you're stuck going through these motions that you don't know how to correct and you don't know how to find the path that will get you "there".
I believe that everything we go through serves as what I call, a breakthrough point. This is the point you reach that allows you to finally leave behind your old, toxic mindsets, habits and relationships so that God can show you how to live in ways that please Him.
The trick though is that you have to leave them behind no matter what is in front of you and who or what you have to give up as a result.
You have to believe that God will show you how to move forward.
So if you're tired of having breakdown after breakdown and you're about to give up on the hope of ever having a breakthrough, I want to encourage you.
I was where you are and I want to share a few things you can do to lay the groundwork for your own breakthrough.
Here are 3 things to do when you feel stuck…
1. Get moving:
I admit it…although I clearly understand the benefits of working out daily or at least 5 times a week, sometimes I don't make it a priority.
Sometimes I choose to do other things when I know I should be working out. But no more.
As soon as I'm done writing this, I am going to make my plan for getting and staying active so that I give my body the proper activity that it needs to stay healthy and fit.
The soul of the sluggard craves and gets nothing, while the soul of the diligent is richly supplied. (Proverbs 13:4)
2. Get connected:
Your success in life is deeply affected by the company you keep.
That's because the people you spend the most time around and talking to have a direct link to your heart and mind, and as a result they influence your behaviors.
Those behaviors then lay the foundation for the outcomes in your life.
You don't have to cut people out of your life, but you certainly have to cut off all access that toxic and negative people have to your heart and mind and get connected to people who will inspire and encourage you and keep you accountable.
3. Get still:
Sometimes we think that we have to strive and soldier on in our own strength in order to see the results we want.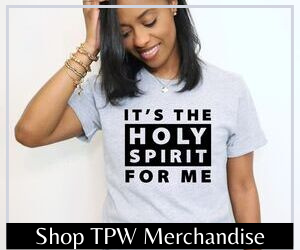 But the truth is that in order to see supernatural results in our lives we have to be still and quiet in order to see God's hand move in our lives.
Stand still and see the salvation of the Lord. In quietness and confidence lies your strength.
That doesn't mean you do nothing. It means you stay still and quiet so that you can hear clearly from God when and how He wants you to move, talk and act.
It means you put your confidence in God and not in the "truth" of statistics, likelihoods and circumstances.
If you're spinning your wheels and wearing yourself out in the process, try staying still and quiet each day in your room or in a favorite place with God.
Be still, and know that I am God; I will be exalted among the nations, I will be exalted in the earth! (Psalm 46:10)
This is someone's time to have the height of breakthroughs that match the depth of breakdowns they've experienced in the past.
If you're ready to do what it takes to breakthrough to the life you really want and the one that God has for you, it can be done.
Let's pray:
Lord, Thank you for being who you are.
Thank you for forgiving me and loving me. Right now I ask that you help me align with your will for my life.
Help me to be quiet and still before you. Help me to see life, myself and others the way you do.
I ask right now to see your hand at work in my life so that I can testify to others how you are a God of provision and loving kindness.
I ask that for the depth of breakdowns I've had in the past that you allow me to experience the matched height of breakthrough!
This we pray in your son Jesus Christ's name,
Amen

Latest posts by Afi Pittman
(see all)