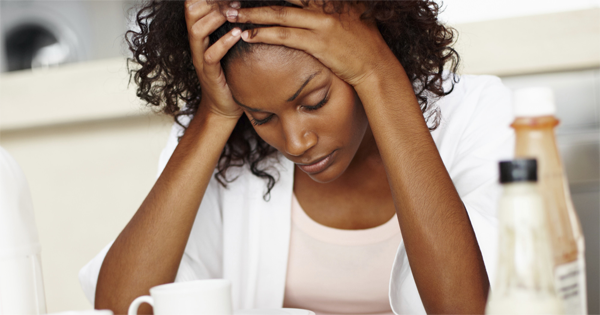 3 Things to Remember When You're Suffering
The most difficult part of any believer's walk with Christ is the period when we're facing trials and testings. It is the time when we feel the most emotional and mental anguish or pain. It is the time when we feel like God has abandoned us. It is the time when we feel as if God has turned his back on us and no longer hears our prayers. It is the time when we feel that God no longer cares since as a child of God, how can this thing be happening to me? It is a period when sometimes we do not know where to turn or who to turn to since God is seemingly ignoring us.
We pray and we pray and we beseech and we beg and we intercede but nothing happens. Nothing changes. We search for comfort in the scriptures and we read all of the well-known passages and we feel good for a while and then we're back to square one. Nothing has changed. 
We hear the encouraging words and we nod and we smile but in our hearts we're saying 'I don't know if I can make it'.
Sometimes what we're going through can shake us to the core. Then we get to a breaking point – the point where we just can't take anymore; the point where we are ready to give up; the point where we want to throw in the towel and say 'I'm done', 'I've had enough'.
But I want to remind you of a few things:
1. He is still with us and He is still in control.
Even if it doesn't appear that way – He is. The story of Joseph comes to mind. His brothers wanted to kill him but they settled on selling him into slavery. The bible doesn't record it but we can imagine what must have been going through Joseph's mind. His own brothers wanted to kill him. His own brothers sold him into slavery. He gets to Egypt and things settle down for a while and then it happens again – Potiphar's wife makes a scandal on his name and to prison he goes innocently.
But when we look closely at the story, one of the things that stands out in Genesis 39 where that story is found is the constant repetition of the phrase 'the Lord was with Joseph'. Through all that he had gone through and all that he was going through and all that he would go through, the Lord was with Joseph. And that little phrase changes the whole tone of the story. It is what makes the difference and gives us present believers the assurance that no matter what we are going through God is with us and He is in control of the situation.
God's word says it over and over but one of my favorite passages of comfort is Isaiah 43:2 says "When you pass through the waters, I will be with you; and when you pass through the rivers, they will not sweep over you. When you walk through the fire, you will not be burned; the flames will not set you ablaze."
Dear believer, God is still with you and He is still in control of what you are going through.
2. There is a purpose to everything that we undergo as believers.
No trial is wasted. No testing is wasted. God allows us to undergo things for different reasons. 

It could be that He is allowing us to undergo a particular thing because He wants to use our situation to encourage someone else or to bring someone to Him. Our testimony can be a source of encouragement to someone else. We never know just what God is up to.
In Philippians 1:12-14, Paul says "Now I want you to know that what has happened to me has really served to advance the gospel. As a result, it has become clear throughout the whole palace guard that I am in chains for Christ. Because of my chains, most of the brothers in the Lord have been encouraged to speak the Word of God more courageously and fearlessly".
Sometimes it is simply not about us, but it is always about God!

 It could be that He wants to remove certain traits or behaviors that we have; something or things that cause our claim to Christianity to be questioned; something that may be dragging us down or holding us back spiritually. And He is using the situation to help us to get rid of them. And at the same time, He is trying to develop certain traits in us that are more Christ-like.
John 15:1-2 says " am the true vine, and my Father is the gardener. 2 He cuts off every branch in me that bears no fruit, while every branch that does bear fruit he prunes[a] so that it will be even more fruitful".
God's word is clear in Isaiah that His ways are not our ways neither are His thoughts our thoughts. God does not do things in the way that we want them done. He does them in His way. God knows what He is doing and He knows the lessons that each and every one of us his children need to learn – lessons of patience, forgiveness, kindness, lessons to develop our prayer life etc. Whatever it is, He will place us in those situations sometimes over and over again so that we can learn what He wants to teach us. And in the end, when we come out of it is when we will understand just what God was doing all the time.
If we go back to the story of Joseph in Genesis 50:20, Joseph tells his brothers "You intended to harm me but God intended it for good to accomplish what is now being done, the saving of many lives".
There is no way that Joseph could have known what God's plan was, but he knew that God was with him and he trusted him and we must do the same.
3. During this period of trial and testing, do not let go of God!
Stay in communion with Him. Stay in fellowship with Him. It is at this time that the devil will be at His busiest playing with our minds. He will try to come at us to discourage us and to make us turn our back on God. And if we are not careful and we entertain him, what he presents and how he rationalizes things will seem to be making sense.
But 1 Peter 5:8-9 warns us "Be alert and of sober mind. Your enemy the devil prowls around like a roaring lion looking for someone to devour. Resist him, standing firm in the faith, because you know that the family of believers throughout the world is undergoing the same kind of sufferings.".
So don't you dare let go dear sister. Bless the Lord still. Let His praise remain in your mouth. Even when you don't feel like it or you feel like it's useless and a waste of time – still do it. Connecting with God through praise revives you and shifts the focus from your troubles to Him. And that is what He wants – for us, despite our situations, to always keep our focus on Him. So whatever you are going through hold on to Jesus, don't let go. God bless you!