2. Desperation Equals Depletion
Are you constantly the one calling him? Initiating contact? Setting up dates and texting? This does not give a guy the space and time to come to you and therefore, how will you know that he's really interested in you?
If you spend all your energy on trying to get him to like you, sending him unnecessary messages, or asking him ''Where are we in the relationship?'', then you're the one pulling all the strings, trying to make something happen.
When you do this, it is easy to give off the desperate vibe and feel depleted, drained and discouraged. And having put all your energy into something that is a way one way street depletes it.
What should you do?
Give it over to God and let Him be the one to take control. He knows the desires of your heart and you can trust Him with those desires. Always be friendly of course, but there is a difference between friendliness and desperation.
Are you desperate for a relationship a guy or with Christ?
Leave it to Jesus and let the right guy find you, and when I write 'find you' I mean let him find your heart.
"He who finds a wife finds what is good and receives favor from the LORD'' Proverbs 18:22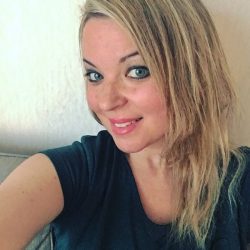 Latest posts by Alicia Mckenzie
(see all)