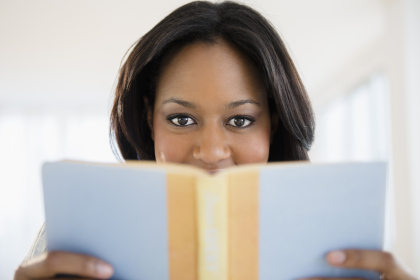 5 Ways To Combat Spiritual Warfare…
As you may have noticed the Christian life is not always a walk in the park.
We experience the grace and peace that come from a relationship with Jesus Christ. But we also fight every day against temptations, tests and trials that come our way to maintain a fruitful and flourishing relationship with God.
It can become an overwhelming challenge that can leave us hopeless at times. Especially if we do not maintain the correct perspective about what it means to live for God.
Here are five ways to combat spiritual warfare…
1. Understand We Are At War
Generally we do not want to go to war because we understand the work and sacrifice involved.
That is why war is usually considered a last option. It's avoided at all cost when the choice is up to you. But when war has already been waged against you the only choice you have is to fight back or surrender.
As Christians it is important to realize that war has in fact already been waged against us. So we must choose how we will respond. 1 Peter 5:8 tells us:
Be alert and of sober mind. Your enemy the devil prowls around like a roaring lion looking for someone to devour.
There is a spiritual war going on between God and the enemy. When you chose to follow Jesus Christ, you automatically become an enemy of the evil one.
To not realize this, is like walking onto a battle field unarmed and unprepared. Understating you are at war is the first strategy for victory.
2. Fight The Right Enemy
The greatest struggles we face as Christians are not against people or institutions.
It's against the evil spiritual forces in the heavenly realms. Ephesians 6:12 warns us:
For our struggle is not against flesh and blood, but against the rulers, against the authorities, against the powers of this dark world and against the spiritual forces of evil in the heavenly realms.
If we do not realize who our enemy is we are like a blindfolded boxer aimlessly swinging at anything that comes close. We mistakenly attack family and inaccurately label friends as foes.
We must realize who our real enemy is as we fight for our faith or else our defensive attacks will do much more harm than good.
3. Know Where Your Victory Lies
The important thing to remember about this war is that God has already won. The enemy does not want people to know God, to love Him and experience His everlasting love.
Before Jesus, it seemed as if the enemy had the upper hand because sin kept us from God and since everyone sins it appeared no one would have the chance to have a relationship with the God that made them.
But then Jesus came, died on the cross as a perfect sacrifice for our sins and covers those that place their faith in Him with the righteousness required to be one with God. That means if you have accepted Jesus Christ as your Lord and savior you have already defeated the enemy.
The only way the enemy can win in your life now is if you let him by choosing to believe his lies and sit back and let him have his way. But if you choose to stand strong and believe God no matter what, you are guaranteed the victory that Jesus already claimed on Calvary.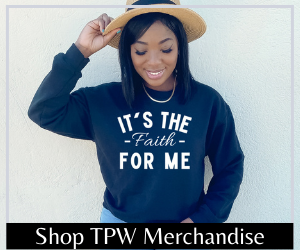 4. Be On Guard
I know the enemy has been in your head lately, bombarding you with insecurity, guilt, shame, lies and temptation so great it has caused you to lose focus and become confused.
I'm right here in the trenches with you, daily fighting for my relationship with God and my faith. I get it and I understand.
But let me make this clear: there is no reason for you to fear the enemy or his plans. 1 John 4:4 reminds us of the true power we have in Jesus:
the Spirit who lives in you is greater than the spirit who lives in the world.
What you have, daughter of God, is what the enemy fears most. However, he will try to whisper lies in your soul and make you think he is really bigger than he is. He will attempt to disarm you of your faith that has the power to move mountains.
5. Surrender it to God
When we give our lives to Jesus the very power of God dwells inside of us and that completely terrifies the enemy.
He can't take that power away because it's been sealed by the Holy Spirit. Therefore he wants you to believe that you are powerless, hopeless and that victory is not yours. Oh but it is!
I implore you sister, not to be fooled or deceived. You are powerful beyond measure.
Just know that you may get knocked down, but you have been granted the power to get back up.
You may stumble but you will always be covered by the grace of God.
You may mess up but God's eternal love and forgiveness has been lavished upon you forever.
There is nothing that can separate you from God. Your faith, your walk with God, your peace and joy, they are all worth fighting for because they are rightfully yours in Jesus Christ.
Stand firm and believe God. Don't give up and continue to trust that Jesus Christ is who He says He is and will do what He said He would do. Keep fighting sister, you are not alone and the victory is already yours.

Latest posts by Christina Patterson
(see all)