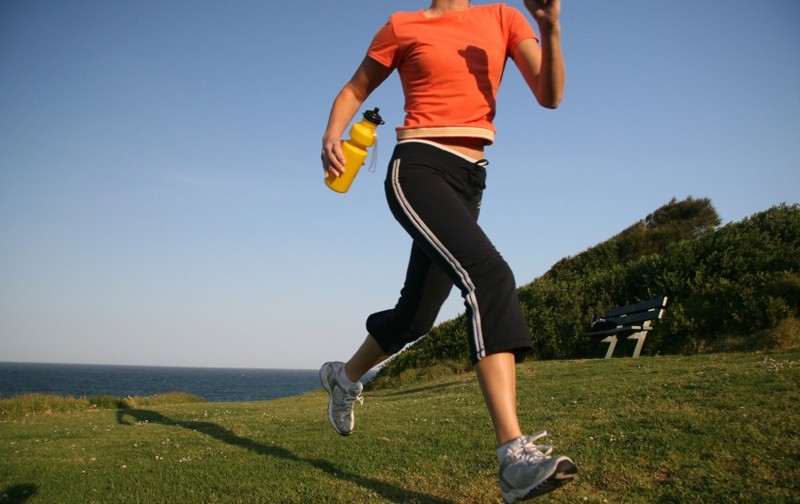 It's been one of those weeks. Stress, demands and struggling relationships have made it difficult to sleep when I need sleep the most. I lay in bed while my mind races with thoughts of how the day could have been better. Thoughts of how tomorrow might feel like another failure.
Fear sets in, like an unwanted guest who is way past overstaying their welcome. I start to fear for my children, my business, my marriage, my health, my finances, my mind. My thoughts completely spin out of control.
I try to think about happy things but somehow each thought twists its way back to being afraid of something, anything. So I pick up the only weapon I have: my Bible.
I find Isaiah 12:2 and the worlds leap off of the page and dig deep into my soul.
Behold, God is my salvation; I will trust, and will not be afraid; for the Lord God is my strength and my song, and he has become my salvation. –
God is my savior. No matter what the future brings, God is with me. For that reason I will trust God and not my thoughts. I will trust God and not my feelings. I'll trust God and not life's uncertainties. I will trust God and not fear.
I start to read the words of the verse over and over again to myself. However, my unwanted guest of fear is not easily moved.
So I start saying the words out loud: "I will trust, and will not be afraid." With each fearful thought that crosses my mind I read Isaiah 12:2 over and over again; each time declaring my decision to trust God no matter what.
I slowly feel the heavy burden of fear lift off my shoulders and I am reminded of the true power of our God. That no matter what we face He is our savior, He alone is our strength and even if He is all we have, we have all that we need. Our God is more than enough and when we make that our hearts belief there is no room for fear.
I am also reminded that not only is God with us, but He has placed a powerful weapon in our hands. He's given us His Word and His Word is power.
When Jesus was tempted by the devil in the wilderness He fought with the very Word of God (Matthew 4:1-11).
When the Apostle Paul tells us to "Put on the full armor of God, so that you can take your stand against the devil's schemes" (Ephesians 6:11), the only offensive weapon we are told to put on is "the sword of the Spirit, which is the word of God." (Ephesians 6:17)
The only weapon we have against the lies fear tries to use to destroy us is the truth of God's Word.
That Bible on your night stand or your Bible app is more powerful than you may believe.
I encourage you to open it today, read it and live it out to receive all the strength and power Jesus Christ offers.
It is without a doubt, the only strength and power I know of that grants the boldness to look our enemy in the face and declare: "not today fear, not today".

Latest posts by Christina Patterson
(see all)