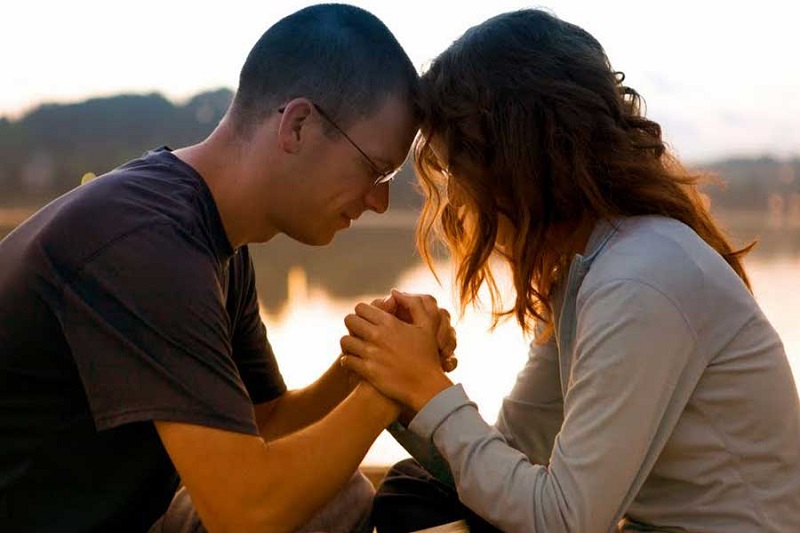 I have a friend whose brother and sister-in-law have been unable to conceive a baby.
The family is not Christian, so when I was praying to God to allow them to give birth to a healthy baby I prayed that He would use this to make Himself real to them.
I prayed that through this the couple, their family, their friends and eventually their healthy child would see that God was at work in their lives.
As I was praying the word "tomorrow" came to my head. At first I was confused as to where that word even came from. I don't know if it was from God or not, but at first I recoiled. But when I thought again I said to myself, "Why not?
God could easily allow them to conceive a child tomorrow. He is still the God of miracles. Of course He could do something like that." So then I changed my prayer to, "Lord, if it is your will, I pray that it happens tomorrow."
God tells us in His word that we are to approach His throne with boldness.
Philippians 4:6 says, "Do not be anxious about anything, but in everything, by prayer and petition, with thanksgiving, make your requests known to God."
He wants us to ask of Him because He has the power to answer our prayers.
Even if we don't always get the answer we think we want, it will always be the answer we need because He knows best.
James 4:2-3 reads, "You do not have, because you do not ask God. When you ask, you do not receive, because you ask with wrong motives, that you may spend what you get on your pleasures."
All we have to do is ask of God. If He says no, we should gracefully accept His no, but at least then we know it's not His will.
But before we ask of Him we must examine our own hearts testing our motives to see if they are true. Because if they are not, we may as well not ask at all.
In Matthew 7:7-8 Jesus tells us, "Ask and it will be given to you; seek and you will find; knock and the door will be opened to you. For everyone who asks receives; he who seeks finds; and to him who knocks, the door will be opened."
Like I said, all we need to do is ask. He'll take care of the rest.
Don't be afraid to make your requests known to God. He has the power to accomplish anything and everything.
If someone needs healing, ask for healing, if someone needs a job, ask for a job, if someone is wanting a baby, pray that they have a healthy baby. He wants to give us good things because He is the giver of good gifts.
Ephesians 3:20 says, "Now to Him who is able to do immeasurably more than all we ask of imagine, according to His power that is at work in the church and in Christ Jesus throughout all generations, for ever and ever! Amen."

Latest posts by Ashley Frerking
(see all)