"Turbulent times can shake us to our core. But when we remember God's faithfulness, we find our fears calmed and our confidence renewed."
If there were a way to see the world, by train and I never had to step foot on a plane again–I'd do that.
Flying is probably my least favorite thing to do. It's a fear that thankfully is not a crippling phobia, because I do fly–and pretty often, as of late. But I am really uncomfortable with the idea of being thousands of feet in the air, in a man-made apparatus.
I am an anxious flier. My palms get sweaty during take-off and my head feels like it's detached from my body while the aircraft is gaining altitude.
Sudden noises make me perk up and turbulence makes me literally lose my breath. No matter how exhausted I am on any given flight, I cannot ever find rest, because I seldom find true calm.
I bring my lavender oil on each flight. I stay away from caffeine. I do deep breathing exercises. I meditate on scripture and all things good. I download movies and songs to distract me. I reason with myself as a reminder that flying is the safest mode of travel; yet still, I am anxious. Uneasy. And panicked.
Be anxious for nothing, but in everything by prayer and supplication, with thanksgiving, let your requests be made known to God; and the peace of God, which surpasses all understanding, will guard your hearts and minds through Christ Jesus. ( Philippians 4:6-7)
So, after a particularly bumpy flight recently, I resolved to really get down to the root of what truly gets me anxious about flying.
I realized that there are a couple of things. Growing up, as a native New Yorker, in the 9/11 generation, certainly has something to do with it. Those horrific memories of September 11th, 2001 are forever etched in my memory, and changed my sense of security.
Frequently, I have traveled at the exact same time when a catastrophic plane emergency or crash happened. For example the recent Ethiopian crash, along with US Airways Flight 1549 that landed on the Hudson River in 2009 (I was traveling on another US Airways flight, at the exact same time, coming from the same origin). My family actually thought I was on Flight 1549.
And finally, losing my mother as a child, ingrained in me the deep awareness that sometimes death is abrupt and tragic, and we are not all going to pass away at 102, surrounded by our loved ones.
All these experiences contribute to my flight anxiety. I came to understand that I am afraid of crashing, being uncomfortable, out of control, and being in an emergency situation.
But as I prayed deeply for God to show me the root of my anxiety and the path to healing it–all that kept reverberating in my spirit was: you trust Me only in some things, and you definitely don't trust Me to keep you safe.
It hit me like a ton of bricks. And I had to repent because in many areas of my life, I function like I do on a flight: not fully surrendered, and suspicious of God to do what He promised He would.
So, as I dealt with my flight anxiety spiritually, I also figured I should address it practically. Therefore, I began reading online advice columns for anxious fliers before my return flight. The more I read up on this, the more God convicting me.
Turbulence is a natural occurrence, as the aircraft maneuvers through various air conditions. Turbulence in the air, or in my life, is not an indication that anything is wrong–it just means I am going through a different pattern. Noises and sensations from the aircraft, particularly during take-off and landing are normal and necessary.
I can still choose a disposition, conducive to my faith by staying calm in turbulent times.
My thoughts have the capacity to elicit physiological responses because I am hypersensitive to my environment. Marinating in my worry is a choice, no matter how inclined I am to worry.
Our adversary will run rampant in our minds, if we don't guard ourselves properly.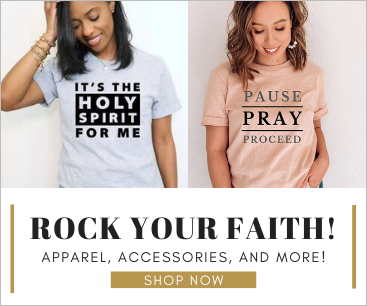 My return flight, was much calmer with this newfound perception. I also learned I needed to fervently thank God for a safe landing, before I landed–that's the epitome of faith.
There are so many things that I am believing God for in this season. And like during my flights, I need to hold on to the promise that He will get me to where I am going, safely because He loves me.
The next time you find yourself in the midst of turbulent times, Lift up this prayer:
—
Dear Heavenly Father,
Thank You for being true to Your word and Your character.
Forgive me for being fearful, because I know that spirit doesn't come from You.
Forgive me for not being fully surrendered to You and being suspicious of You in turbulent times.
Grace me enough so that anxiety would not reside here.
Lord, I trust You and believe that You do have good for me. I know that You will get me to all the places that You have promised to take me.
I find refuge, rest, and calm in You. Amen.
For I know the thoughts that I think toward you, saith the Lord, thoughts of peace, and not of evil, to give you an expected end. (Jeremiah 29:11)
Latest posts by Sophia Vilceus
(see all)