There's Verbal and/or Physical Abuse
From experience, I can say that the way a man treats you in a relationship will be the way he treats you in a marriage.
Therefore, it is important to get to know someone over time.
Are the words he uses kind? Does he value you in the way he speaks to you, encouraging you?
Sometimes, verbal abuse is so hidden that we don't even realize when it is happening to us. If a man is not lifting you up and encouraging you in Christ, if he is only telling you 'what is wrong with you'; trust me it will continue later down the road and you need to let him go. If he is not kind in his words, he will not be kind to you.
Though I have never endured physical abuse, if your man has touched you, committing any form of physical abuse, that is a serious offense and you should get help and contact your local National Domestic Violence Hotline. You are a daughter of the King and should not be treated otherwise.
"Let all that you do be done with love." (1 Corinthians 16:14)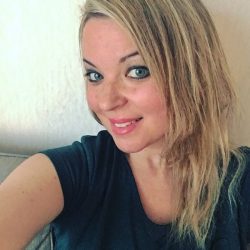 Latest posts by Alicia Mckenzie
(see all)