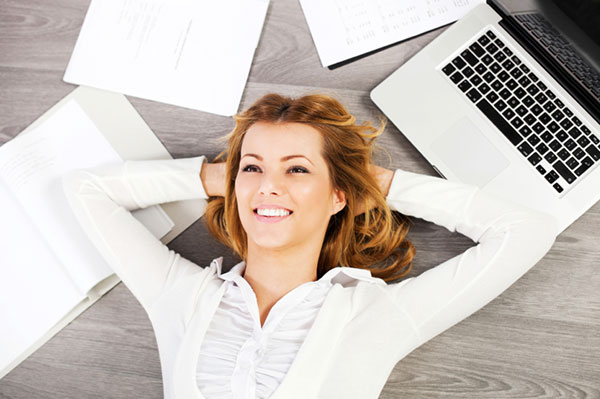 "If you ain't first, you're last. You know, you know what I'm talking about?"
-Ricky Bobby, Talladega Nights: The Ballad of RickyBobby
Okay, so you have to be sitting here wondering why I have a quote from a silly 2006 Will Ferrell movie on this blog that is about following God. The reason I have put this quote is because these last two weeks I really have felt that my walk with God was at a standstill, and I have to take accountability for it this time. I have let 'life' get in the way of my relationship with God, the person who created me and let me walk this Earth. I have chosen for nearly two weeks to just stop. I have stopped studying, I have stopped having dreams, I have stopped talking to God, listening to Christian music, and I have stopped asking God anything, it's like one day I just set it all down and forgot to pick it back up. Was this intentional? No. But that truly doesn't make a difference to me. I have long ago decided to be all in with God and this is not being all in. God knows my heart and knows that I didn't do this on purpose but this morning it all hit me like a train.
(John 3:30)- "He must become greater; I must become less."
For the past two weeks I have not been myself. God changed my heart awhile ago (for the better ) and I now am always full of love, life, joy, and thankfulness. I have definitely not been myself but I didn't know what was wrong with me the past few weeks, when anyone else would ask what was wrong or what was going on I just said nothing. This clearly was not true but if I didn't even know what was wrong I didn't exactly know how to answer that. Everyone could see a change in me and it wasn't for the good this time, nothing I was doing, nothing I was saying and none of my actions were glorifying God. I know better than that. I woke up this morning still wondering what the heck was going on with me, absolutely nothing is wrong in my life, actually everything is great, so what's the deal?
(John 15:5)- "I am the vine; you are the branches. If you remain in me and I in you, you will bear much fruit; apart from me you can do nothing."
Then, crystal clear I heard; "You've put me last." I was in shock, it's like I had forgotten that I do hear from God. "Whoa there God. I have not put You last! I went to church yesterday and everything, I would never put you last, I've just been busy. You know that…" This time, there was no response because I knew the answer; I have been putting God last. Normally, I wake up and pray and study and just talk to God. When I'm getting ready for my day in the bathroom I talk to God. All day long I talk to God. Before I go to bed, I lay here and talk to God, tell Him more about my day and saythank you because I know how blessed I truly am. For two weeks now, even when I really needed to, I didn't talk to God. Our God is a God full of love and He is good all the time, but He is a jealous God in the fact that we are supposed to hold nothing as high as Him because nothing is as great as He is. For two weeks now, I have been spending time on things of this world and no time on Him. That is putting this worldbefore Him and if God is not first, He is last.
(Matthew 6:33)- "But seek first his kingdom and his righteousness, and all these things will be given to you as well."
Notice in Mat 6:33 it says "But seek first…" It does not say, seek God when you have a free minute, or when you are done getting ready for work. We are called to seek Him first in all things at all times. As I was laying down here in bed and realizing what my actions have truly been and what the consequences for my actions were.,I repented. Even though God knows my heart and knows I truly didn't mean to do that, I needed Him to hear me say aloud that putting Him on the back burner was wrong. I was not myself when I was not seeking Him and I stalled my walk with Him for two whole weeks. Who knows what He had planned for me in those two weeks. I am not going to beat myself up, but the fire deep down inside of me is re-ignited and I won't let it be put out again. This just reaffirms to me that God doesn't just want us to be good church-going Christians, He wants a personal relationship with us. He is so fully of mercy and grace so I know that I am okay, but just as virtuous wife acts toward her husband, I want to do right by God and honor Him every day with every move I make. So today here again I say,"Send me God! I am Your yes girl and I am only here on this Earth to do your good works. I give you all the glory for everything because I know it is all from you, by you!"