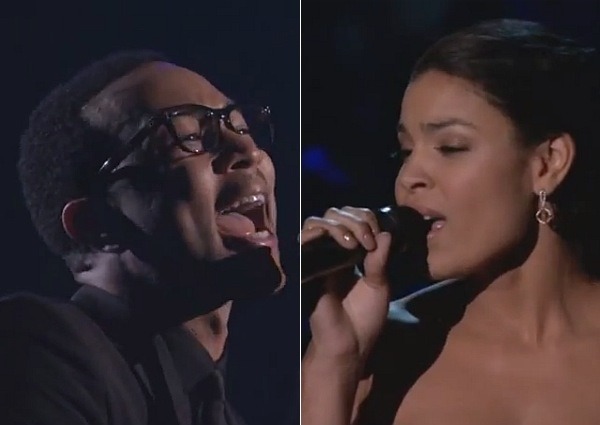 Tonight was a bitter sweet night for the family of Whitney Houston. They looked on with tears in their eyes as the powerful voices of John Legend and Jordin Sparks paid tribute to their beloved angel.
John Legend began the tribute with Whitney's biggest hit "The Greatest Love of All"
Jordin Sparks, who plays Whitney's daughter in the upcoming remake of the film "Sparkle" , brought the audience to their feet with a powerful performance of Whitney's iconic, "I Will Always Love You."
Quickly after the tribute, Houston's sister-in-law, Pat Houston, and Bobbi Kristina joined Whoopi Goldberg, John Legend and Jordin Sparks on stage to accept the Billboard Millennium Award on Whitney Houston's behalf.
"Thank you for supporting her through the good and the bad… showing that much love, because she deserved it," Bobbi Kristina said.
Watch the video: