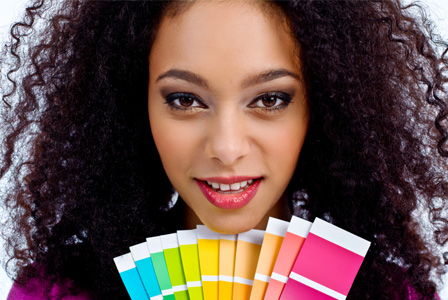 I am a painter. Not by trade, but by hobby. I have painted pictures for years, giving to them to family, friends, and even hanging one or two of them on my own walls. Over the years, when I have begun a painting, I usually have the picture I want to create in mind. However, when I begin, the canvas is always white. It is empty.
Soon I begin to smear colors together creating shadows and highlights, shallowness and depth. There have been times when someone has stood over my shoulder and with a hand to the chin judged my picture from the beginning stages.
I have heard, "What is that?" "Why don't you try something different?" "I don't like that color." Honestly, this can be irritating because in my mind, I know what I am doing. I see the finished product.
There was a time that I was in a colorless relationship that was falling apart, my mom was having an array of health issues, and my performance as a student was dim. Instead of trusting the Lord to make something beautiful out of my wreck of a life, I arrogantly assumed that He was messing things up. I did not like the way He was working, but I was reminded of how I felt when someone criticized my work before it was finished.
This little reminder has stuck with me through many trials and is solidified by this promise from His word.
Philippians 1:6 "Being confident of this,that He who began a good work in you will carry it on to completion until the day of Christ Jesus."
You cannot judge a piece of artwork before it is completed, but you can always trust the master artist, the creator of the universe, to create a beautiful life by bringing light to the darkness and color to the grayest of days. God is in the business of making beautiful things, and He is especially good at taking messy canvases and turning them into masterpieces. If you are not sure about how your life is turning out just remember that He is not finished with you yet!

Latest posts by The Praying Woman
(see all)