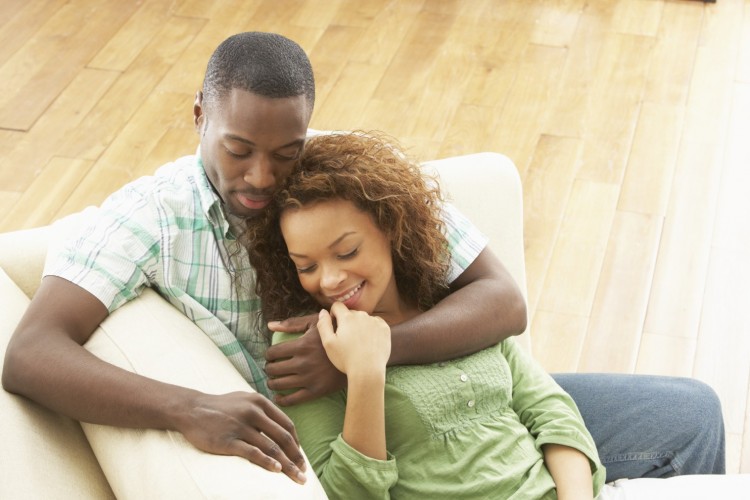 Three years ago I was in a relationship with a man I was sure I would marry and spend the rest of my life with.
We were inseparable. We worked together, we lived together, we partied together, and WE SINNED TOGETHER.
Looking back at the relationship now, I can see that we brought out the worst in each other. I picked up his bad habits and he picked up mine. Smoking, drugs, wild sex, and parties were the norm and almost an everyday thing in our household.
In 2014, I was in a really bad car accident. While I spent 3 days in a coma, doctors had told my family to start preparing for my funeral. I was bleeding internally and they couldn't find the source or cause of the bleeding.
Eventually they did. Then they were told that I was expected to live, but I would most likely never walk again.
I have never been a very religious person, but I had a childhood friend who was. We often would clash and go years without speaking to each other because our lifestyles clashed. When she came to visit me in the hospital, she held my hand and prayed for me. She even brought me a gift… a Bible.
I had never owned a Bible until then. She would also send me articles from The Praying Woman to read. I began to read my Bible everyday.
Not a day went by that I didn't read it or have someone else read it to me. I even began to pray…praying day and night, night and day to God. I prayed for healing, for forgiveness of my sins, and I asked Him to use me and the accident for His glory.
For 7 long weeks, I rehabilitated in the hospital. On October 24, 2014, I WALKED out of that hospital like new with a new perspective on life.
The day that I was released from the hospital, my boyfriend had to work. He told me that he would pick me up from the hospital once he had went home to take a shower and freshen up a bit. He worked in construction so he didn't want to come to the hospital smelling.
The longer I sat in that hospital with my release papers, the more I became impatient. So much that I ended up calling my sister to come get me. She took me home, helped me to my door, and at that point we were both greeted with a surprise.
Another woman… In my house… on my couch… watching my TV. She explained that she was a friend of my boyfriend's and she was waiting for him to get off work so that he could take her home. She had been there 7 weeks, the entire time I was in the hospital.
My heart broke into pieces. But at that point, I knew that I had come too far to go back to the person I had spent the last 7 weeks trying to convince God and myself that I no longer wanted to be… so I did the only thing I could do… packed my bags and left.
I was released from the hospital on a Friday, that Sunday I was in church sharing my story of God's goodness and Faithfulness.
I will be celebrating my 1 year wedding anniversary to the pastor of that same church next month.
GOD IS SO GOOD! …Even when we can't see the good in our situations.
The devil may have tried to take me out, but God had other plans.
I was willing to settle for "Mr. Right Now", but God had other plans.
I was content with living a life of destruction, but God had other plans.
You see the pattern here? God always has better plans. You just need to trust Him in the midst of whatever you're going through right now. He'll get you through it.
Whatever you're going through at the moment, stop right now, close your eyes, and simply say "Thank You Lord".
He is able to turn it around and use it for His glory, for His good, and for your good. Thank Him in advance and watch Him turn it around.

Latest posts by The Praying Woman
(see all)