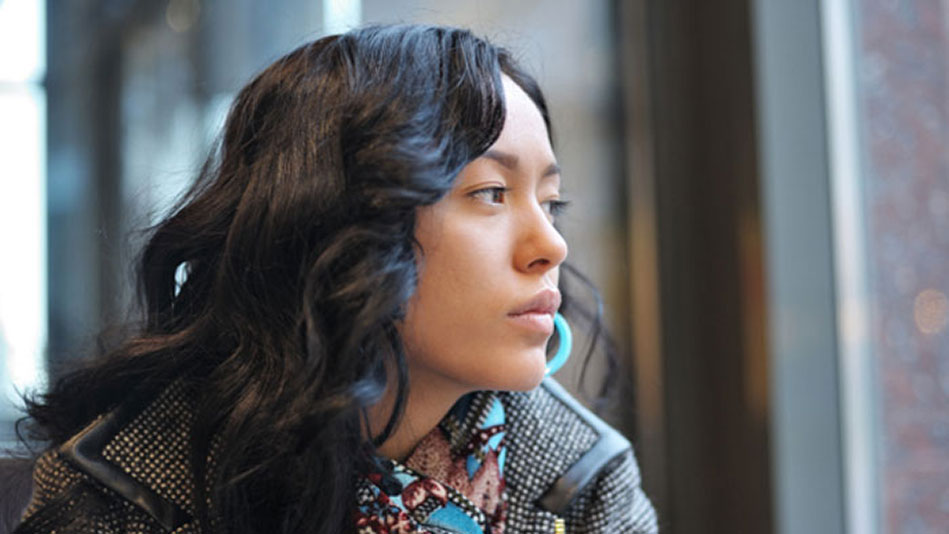 Have you ever felt like where you are is not where you belong or as if there was a place just waiting on you?
I definitely did, I knew for years that I was going to move to another state. I didn't know where, when or how, but I knew it was soon to come!
Last August the answer became crystal clear as I spoke at a women's conference in North Carolina.
After ministering at the conference, I went to dinner with a friend. My mom who had traveled with me, went back to the hotel. She called and informed me that because of a leak, they were moving us to a different room. They moved us from the middle floor to the top floor.
As the elevator doors opened I heard, "elevation is now". I thought to myself, "okay Lord I hear ya!".
I traveled back and forth from Maryland to North Carolina every month after August for different ministry engagements.
In December 2015 I packed up my car and my son and I headed south. The only definite I had was that "God said GO!" I didn't tell many people because I didn't want to hear negativity and I had no answers to the inevitable questions everyone would have.
I had planned to stay with a sister in Christ for a weekend and then we would go to another sister in Christ to stay while her lease ended, but those plans quickly fell through and we ended up at my friend's for 3 MONTHS! Talk about devastated.
I sold everything in my apartment and the $600 I had come down with faded fast. I began to question if I heard God correctly.
People would say "God is doing something great!" but I felt the total opposite. To be honest, I felt like God brought me here to die. I had no idea of how the situation would get better.
I have been in full time ministry and a student for the last year so there was no job waiting on me here. This faith walk got super real, super fast! As money dwindled and tip toeing around my friends one bedroom apartment with my very energetic 6 year old grew frustrating, I started letting my feelings push me around.
I thought moving here, was all that was required of me and that everything would just fall into place. But there was a process. I soon learned that when God says "Go"… this also applies to our crippling mentalities and old habits. They must go!
Interview after interview, and application fee after application fee for apartments I became doubtful and confused. But throughout the process God was still faithful to me even when I doubted Him. Money would come out of the blue and right on time. We never went hungry or without anything.
God was setting me up. He did everything in such a way that NO ONE could take credit for any part of this journey. Not even myself. Two weeks ago we moved into our apartment and it officially hit me the other day that I'm a resident of a new state.
My mom didn't do it, my dad didn't do it, my pastor and first lady didn't do it, sisters in Christ didn't do it, NOBODY did any of this but GOD!
I want to encourage you. You might be on the verge of giving up and going back to that familiar place. Press forward! Don't give up on God or the promise He has spoken to you. Things may look nothing like you envisioned, but trust God to make your crooked paths straight.
If Abram could be obedient and all he had was instruction, you surely can keep moving forward with the word of God and resources to help you along the way.
Here are 3 steps to moving forward when God says "Go"…
Pray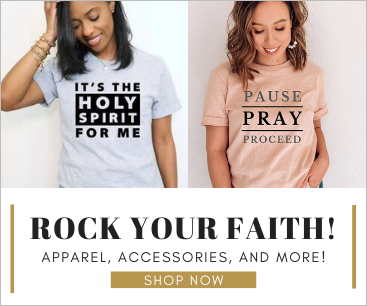 Believe in what you are praying. Faith and fear can not coexist. You must choose faith and lose fear.
Worship
Praise God even in the midst of your troubles. Don't let your feelings dictate your faith. God honors obedience.
Speak life
Apply God's word daily. Combat satan and his mind games with the word of God.
I pray that you will be strengthened like never before.
I pray that the Holy Spirit will comfort you.
I pray that you'll press through with Godly boldness and confidence.
In Jesus' name, Amen.

Latest posts by Ashley Porter
(see all)