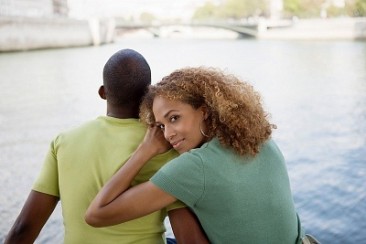 For the last year I have been dating my fiancé.
I love him with all my heart. We recently became engaged a couple of weeks ago. I'm not going to lie, it has been a rough year for the both of us.
When we first met , I told him about my decision to be celibate until marriage. He said he respected that. In fact, he said it made him love me even more.
One night we took it too far and we had sex. We both repented and asked for forgiveness. We both agreed that we needed space away from each other because of the sexual desires to sin.
We split for almost a month until I ran into him visiting a mutual friend of ours. We missed each other so much, that night we had sex again.
I felt horrible afterwards. I let God down again! I didn't even have the guts to ask for forgiveness this time. I explained to my boyfriend, my feelings and again he said he understood.
My problem is… He says he understands and respects my wishes but he's the one that keeps initiating sex.
A month ago I was sure this was the man I wanted to marry. I was sure he was the one God sent to me. Now I'm not sure.
I know the devil sends people in our lives to throw us off track. How do I know this isn't what's happening with me now?
Before I met my fiancé, I was celibate for over 2 years. Deep down I believe that the man God has for me will wait for me. He won't pressure me to have sex with him. He will respect my wishes to be celibate.
I have no doubt that my fiancé loves me. I'm just not sure he's the one God has for me.
Please pray with me that God sends me clarity on this situation.

Latest posts by The Praying Woman
(see all)