2. Surrender the situation to the Savior and give thanks.
"Lord, how can I show them Your love?''
"Rejoice always, pray without ceasing, in everything give thanks; for this is the will of God in Christ Jesus for you.'' (1 Thessalonians 5:16-18 )
Encountering daily situations in life with family members, work colleagues or friends can be difficult, but God's word tells us to, "give thanks in all circumstances''.
By giving thanks in all circumstances we can take the time to see God's perspective in the challenging moments of relational life.
Whenever we are in a difficult situation or relationship, we need to ask God to show us how He can use it so that we can become more like Him, loving others as the mirror of Christ.
As we pray for our frenemies it changes our own heart, allowing us to focus on God's will through the situation. Through doing this we can learn how to surrender it to Him, and not fix it in our own strength.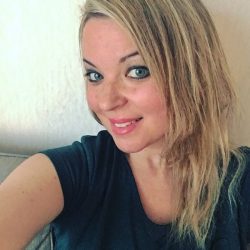 Latest posts by Alicia Mckenzie
(see all)