5. You are unhappy
If you are currently unhappy, why would you want to bring someone else down with you?
Do what you need to do to get to a healthy place and then open yourself up for a relationship.
If you believe that a relationship will make you happy then you will unfortunately find that no man can bring you the joy that only God can bring. It is not healthy to expect a relationship to be your foundational source of happiness. Being unhappy is a mindset, you have the choice to change that.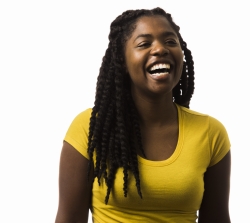 Latest posts by Nina Elaine
(see all)