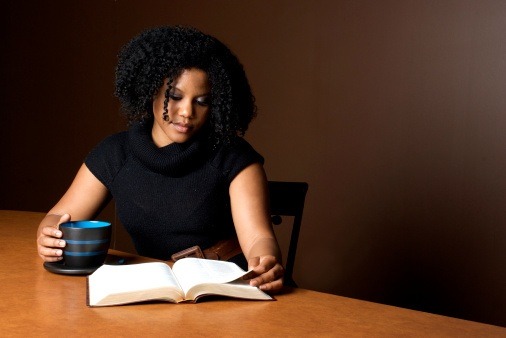 Hi, Dreana
I had the pleasure of meeting you last year at a conference in California. I was going through rough times at that time. After speaking with you, I walked away feeling like I was ready to take on the world and that everything would be okay. Fast forward a year later, things have gone from bad to worse.
That job I was praying for, well I got the job, but as of today… They let me know that they will no longer be needing my services. I have a 4 month old and my 5 year old has just been diagnosed with a brain tumor. Without that job, I no longer have health benefits for my babies. I prayed for my kids father to get his act together. Well he didn't and as of last week I have completely cut all communication with him. The constant cheating and lying, we're always arguing. I got tired of my kids seeing me crying. They deserve better.
I don't know what else to do. I pray hard and I'm not one of those people who pray and expect everything to just fall in my lap. I also work hard. I work VERY hard!
Please tell me what I am doing wrong. I am open to suggestions and I'm not one of those people who can't take constructive criticism. Please pray for my finances and for healing of my 5 year old.
Thanks,
Kylie
—————————————————————————-
Hi Kylie,

I must say, as a blogger/ motivational speaker I get to minister to a lot of people. Not everyone do I remember, but somehow I remember our conversation as if it were yesterday. In fact, I often wondered since then, how things were shaping up for you.

My advice:
Besides my usual advice: Be Patient, Believe, Trust God, Pray etc.

I want you to read Mark 11:22-25[highlight color="eg. yellow, black"]…[/highlight]
"Have faith in God," Jesus answered. "Truly I tell you, if anyone says to this mountain, 'Go, throw yourself into the sea,' and does not doubt in their heart but believes that what they say will happen, it will be done for them. Therefore I tell you, whatever you ask for in prayer, believe that you have received it, and it will be yours. And when you stand praying, if you hold anything against anyone, forgive them, so that your Father in heaven may forgive you your sins. "

As hard as it may be, you must forgive your children's father. You said your son has been diagnosed with a brain tumor. Now more than ever, he needs his dad. You don't have to be in a relationship with him for him to have a relationship with his kids. The way I see it, how long you stay in this storm depends on how long you continue to carry hatred in your heart. Sometimes we have to put our pride aside to allow God to work. Otherwise, you're just working against Him.

I pray that everything works out for you. Most of all, I pray for your courage to forgive, your willingness to heal, and your patience to allow God to work miracles in your life!